If you haven't had your baby yet, you might be surprised at all the stuff you've already accumulated. Well, it just keeps coming. Even though babies are tiny, there seems to be no end to the amount of stuff they need!
Baby is on the way and you're oh! so excited. But there's just one problem-
You have limited space for a nursery!
Having a large space for a nursery can pose it's own challenges but today we've dug deep into the best small nursery ideas- from furniture to storage and colors!
RELATED: Woodland Nursery Ideas for a Woodsy Baby Room
This post contains affiliate links. Please see our full disclosure here.
We hope these small nursery hacks help you to create the perfect space for your new little one- let's dive in:
Don't Use a Change Table
There are a lot of baby items that we think we need, especially if it's our first baby. After my third baby was born, I really started to understand how little you actually need for a baby!
The same is true for your nursery. If you have a tiny space- ditch the change table! Your baby doesn't care where they get changed (although I do recommend putting a receiving blanket or something under them while they are still newborns- pee accidents WILL happen- lol!).
I changed my third baby on the bed, floor or couch. If you're worried about mess, use a change pad that you can use anywhere.
Try a Mini Crib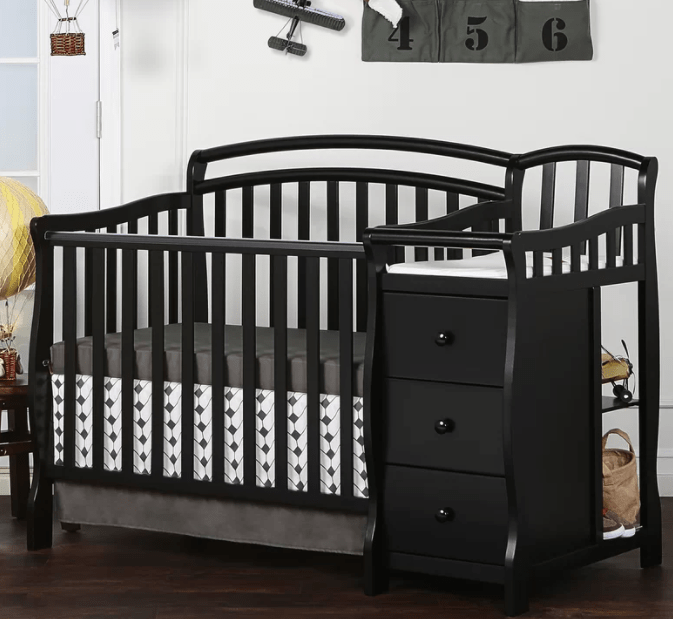 Traditional cribs can take up a lot of space and, to be honest, a lot of it is wasted. A mini crib doesn't take up too much space and if you go one step further and get a convertible mini crib then you have a small crib that converts all the way up to a toddler bed so you won't be out any money.
RELATED: Convertible Mini Cribs Reviews and Buying Guide
Utilize the Closet
Have you thought about using the closet for something other than just clothes? Try fitting a small change table in the closet and using storage bins and shelves to organize clothes and other baby items.
Use Light Colors
If you'd like to make the nursery seem bigger, consider using lighter colors on the wall. Lighter colors will reflect the light and make the room appear larger.
Neutrals like off-white, beige or light grey are all good options.
Install Shelving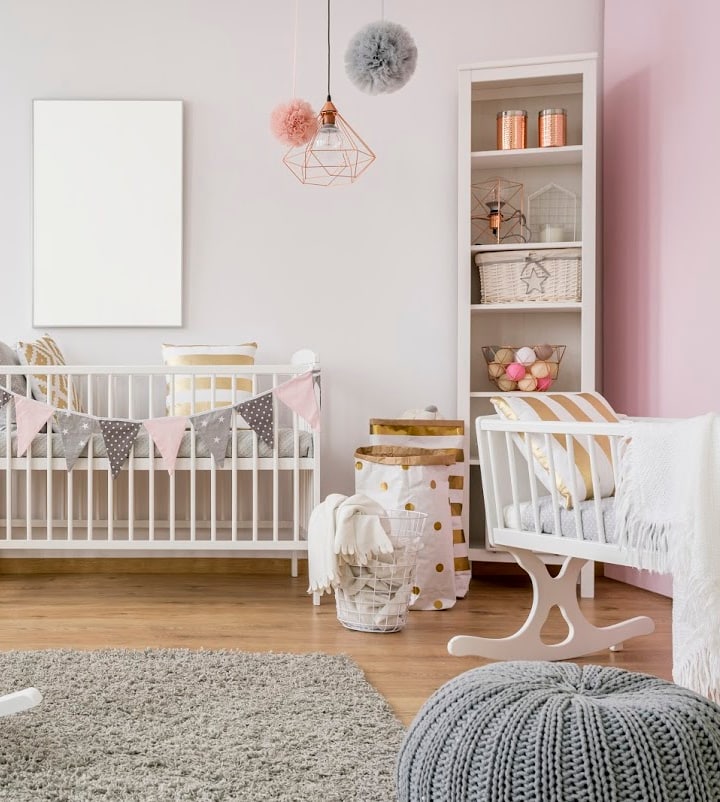 The walls hold a lot of unused space. Consider adding shelves over more wall area to get things off the floor and save some space!
Here are some inexpensive shelves from IKEA that would work.
Make Use of ALL Space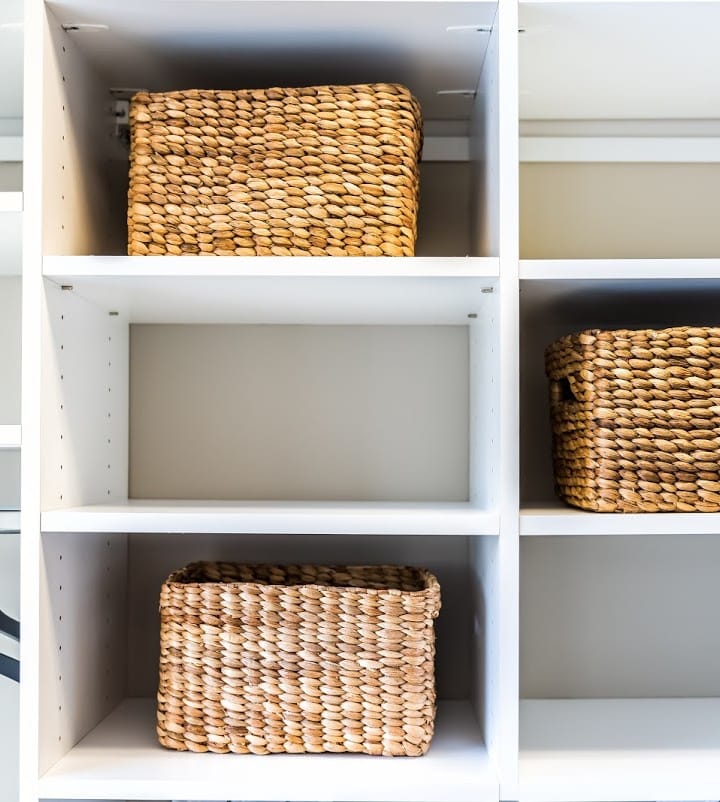 There are so many cool organizational tools these days! Make use of space behind the door with a door organizer.
Use cute baskets at the top of the closet to store and organize things that don't get used as often.
Grab a mini crib that has a storage drawer underneath.
Try a miniature bathroom shelf that can fit into tiny spaces. The possibilities are endless!
Use a Closet Organizer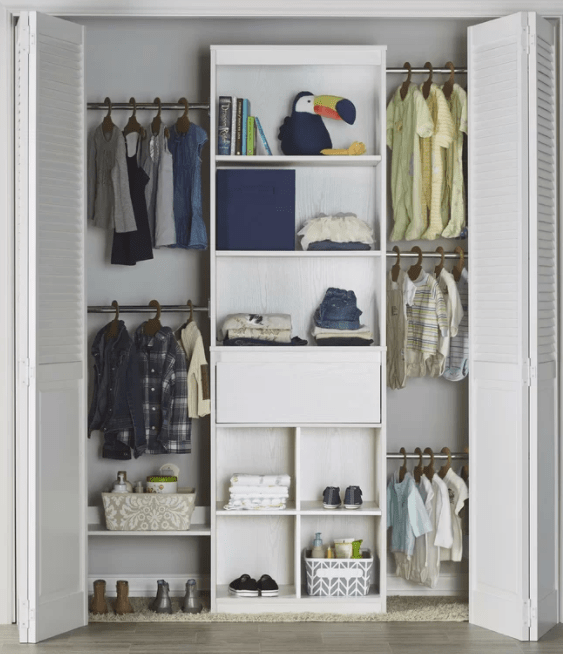 If you're not using the closet for change table, closet organizers can be a complete game changer. They help divide the space up accordingly so there is nothing wasted.
Lighting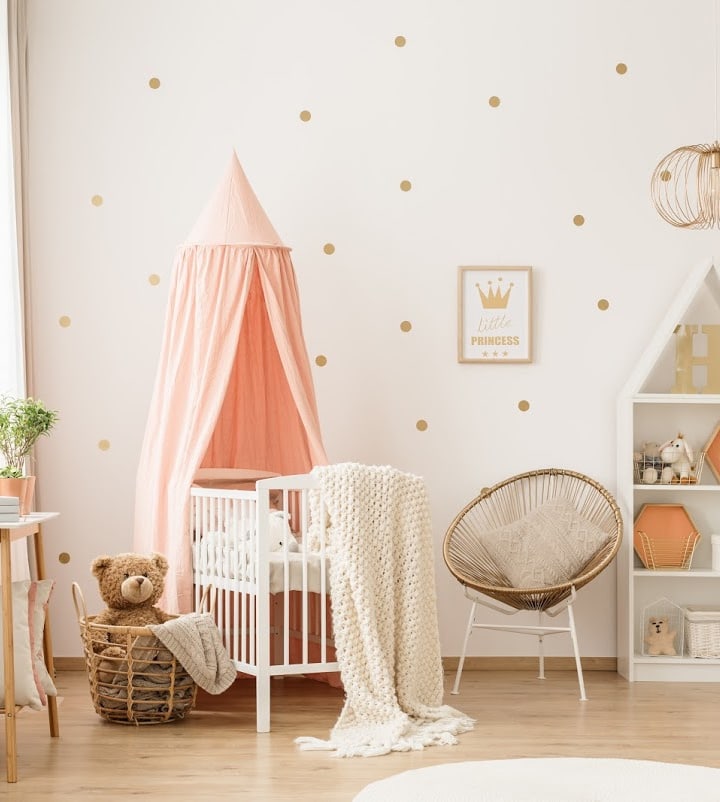 Although you want to make sure you have blackout curtains for baby's room so they can sleep, you might want to consider ways to brighten up the room during the day to make it appear bigger.
Using curtain hooks to keep the curtains tied back and letting the natural light in can help. Consider brighter light bulbs or installing a light fixture that spreads the light more widely.
Remove Closet Doors
Have you ever considered taking the closet doors right off the closet? This gives the illusion of more space and it's simple to do!
You can hang curtains if you'd like to keep it concealed sometimes or leave it open.
Keep Baby in Your Room
This last point may actually be the best. If you have a small nursery or don't have the option for one at all, think about keeping baby in your room with you.
There are bedside cribs you can use to keep baby close and save space.
Babies really don't need their own room in the beginning. And honestly, it's a lot easier having your baby right next to you when they wake up in the night anyway!
I was way too anxious to leave my babies in another room and when they woke up to feed it was easy to grab them without getting out of bed, feed them and then put them back to sleep. The idea of walking to another room never sounded appealing but that's just me!
How do I arrange a small nursery?
When arranging your small nursery, keep these tips in mind:
Use multi-functional furniture
Utilize wall space
Organize the closet
Use under crib storage
Keep the design simple and leave whatever isn't necessary out
How do you make a small nursery look bigger?
If you want to make your small nursery appear larger, try these tips:
Make use of lots of natural light
Paint the walls in light or neutral colors that will reflect the light
Add mirrors
Remove the closet doors
Ditch the change table
Maximize storage space by using shelving, bins and closet space
RELATED: Gorgeous Boho Nursery Ideas You Have to See
How do you share a small room with a baby?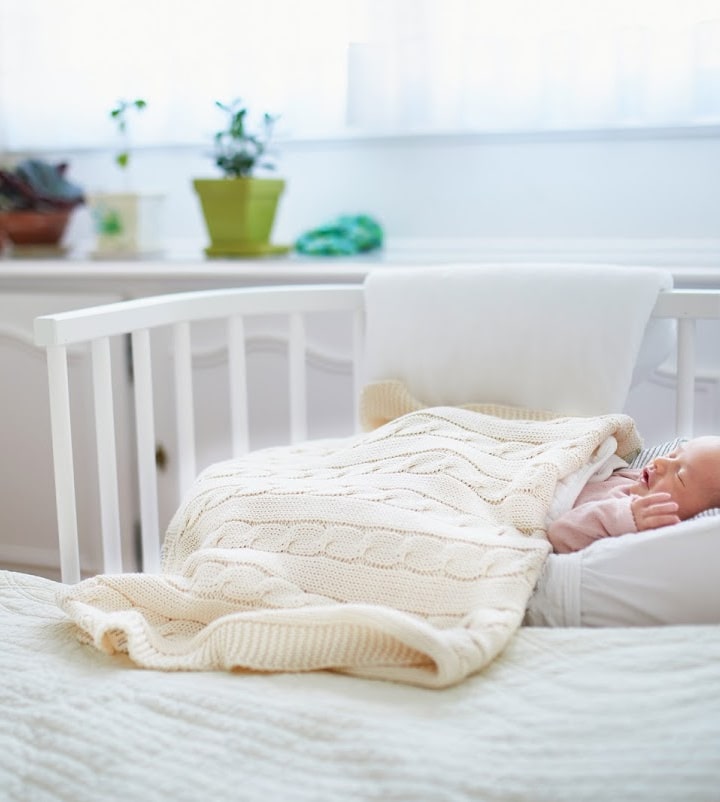 Sharing a small room with a baby isn't impossible- not by a long shot! Start by trying these ideas out:
How can I make my nursery darker?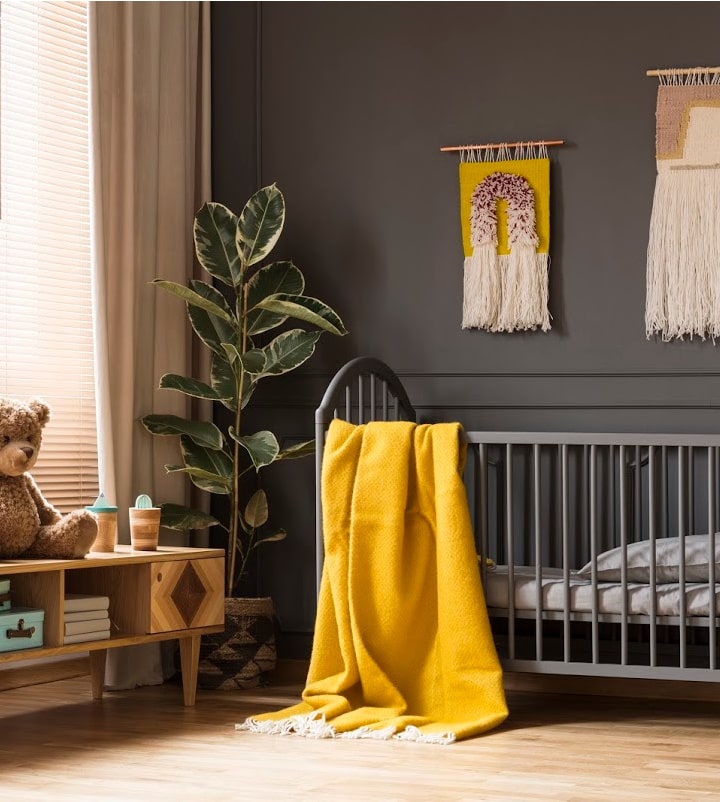 If you'd like to make your nursery darker, try painting in a darker shade of the color you'd like and using blackout curtains or blinds.
Make sure there are no cracks or gaps in the blinds or curtains that allow light to sneak in. In a pinch, add cardboard to gaps or hang a blanket over the whole window.
Small nursery storage ideas
There are a few ways to optimize your small nursery storage- let's take a look:
Make use of corner spaces
Use the storage space under the crib
Door hooks and storage
Only use essentials in your baby room
Try floating shelves
Use tiered trays for baby item storage (like lotions, wipes, bum cream, etc.)
Get a rolling cart you can easily move from room to room
Small nursery furniture ideas
You can find smaller versions of traditional nursery furniture for your baby's room so you might not have to sacrifice much if you're dead set on lots of furniture!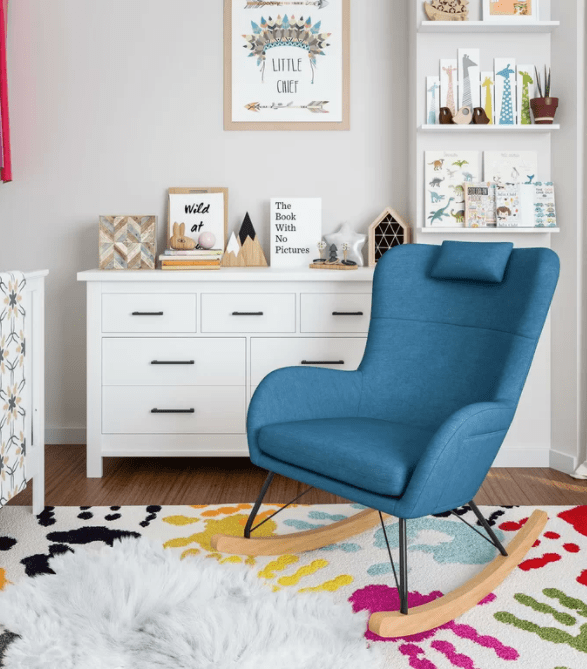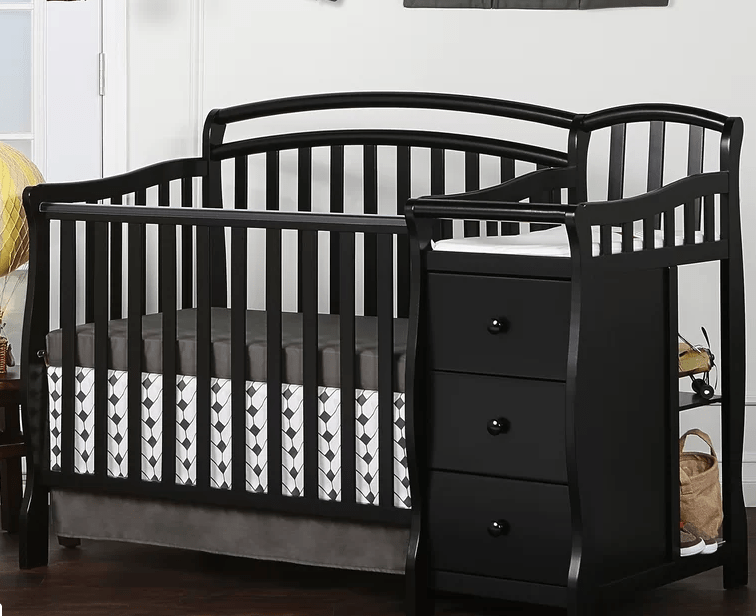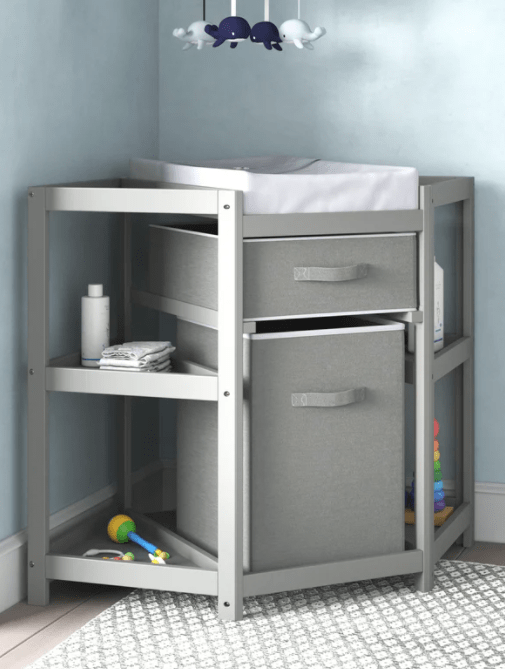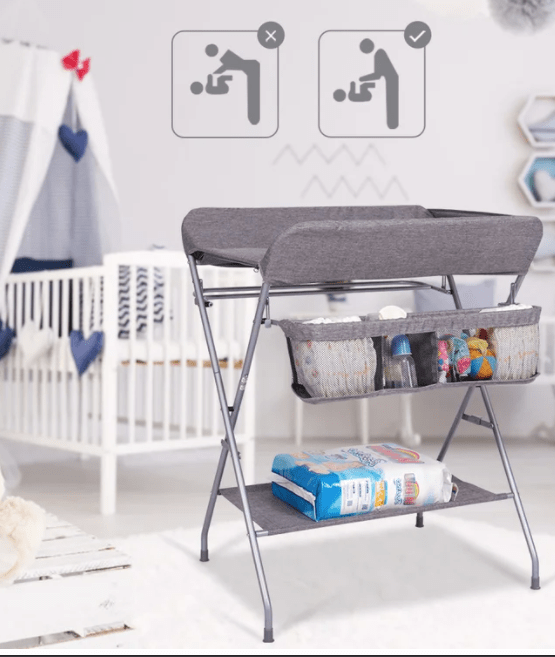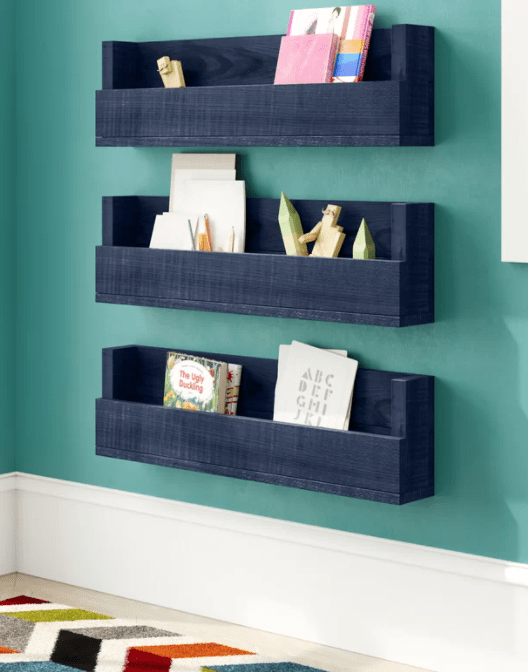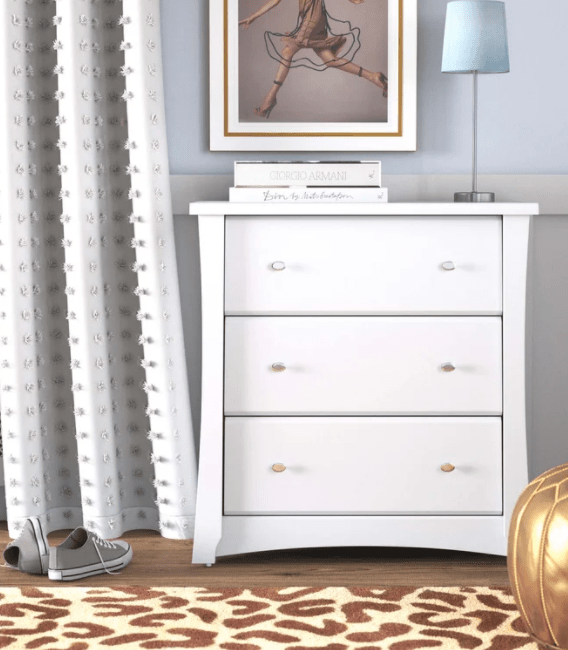 Takeaway
I hope you found some inspiration for your small nursery and are able to figure out something that works for you and your little one! Take care momma.
More Great Baby Articles:
SMALL NURSERY IDEAS