Look for new and fresh crafts and designs to sell and make this fall? You are going to love this list of fall crafts that will be flying off the shelves in your Etsy store or at your local craft booth.
As a maker, you probably already know that the fall season brings in a whole new level of customers. Whether they are looking for gifts for the holidays, or just spruce up their home decor, you need to be ready with inventory.
I have chosen this list of crafts that will be easy for you to make and sell because let's face it, time is money!
This post contains affiliate links. Please see our disclosure for more details.
Even if you aren't an experienced wreath maker, you can totally follow this tutorial and make it for $15 or less!
The finished product is super nice and you will have quite a bit of margin to mark up with the supplies costing so little.
These are super cute and creative. You can use the same principles to create all kinds of string art. It's also great if you are a sign maker already and have extra scrap wood laying around.
Depending on the complexity of the design, it may get a little time-consuming, as you have to drive the nails individually and there are quite a few of them.
I am in love with the idea of what you could do with the pumpkins! You can make traditional orange ones, or use different kinds of washi tape for another theme. These sell for $25+ plus on Etsy, and they are super easy to make!
All you need are jar lids, washi tape, floral wire, cinnamon sticks, and ribbon for more decoration. Sell in sets of different sizes or by themselves.
The initial cost of getting set up to make resin crafts may be a little more expensive than others, but once you get the hang of it you can make all sorts of resin creations. Using coaster molds, you add the leaves in, then mix the resin, pour, add foil flakes for sparkle, top with a little more resin, and let it dry.
Pop the coasters out and bundle them in cute packaging!
With gnomes being such a trend, now is the time to hop on the train! The best part is you don't need any sewing skills.
You can use different patterns for the fabric to make seasonal versions, along with decor that is suited for every day.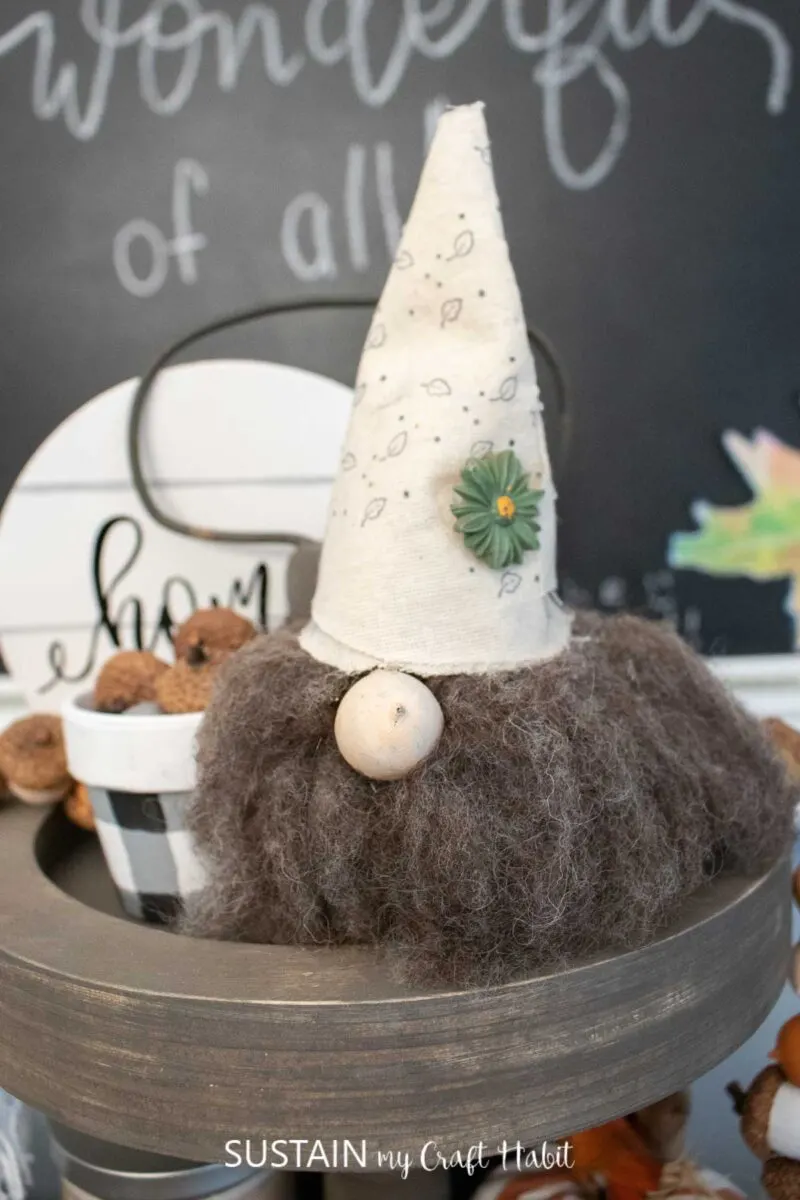 Start collecting your wine bottles to cut down on costs when it comes to making these fall bottle vases. The outside is wrapped in painted clay, you could also use clay that is a different color if you don't want to paint. You can make it for less than $7 and it takes less than one hour to make.
The drying does take a little more time, but you can make another bottle in the meantime. Display with fall flowers and accents to really show them off.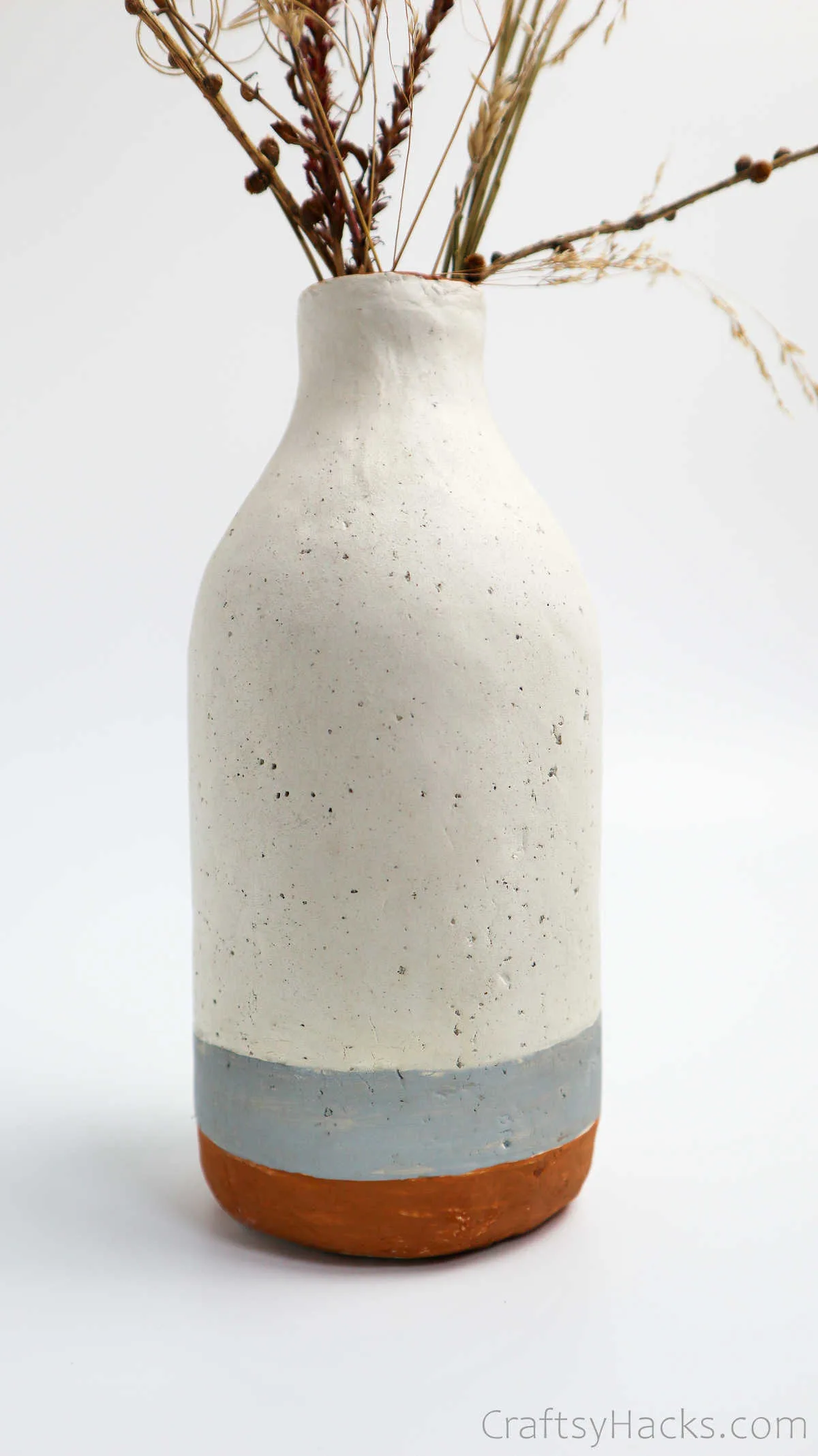 These are adorable and make great gifts. Because the wood needs to be cut you will need to know your way around a saw or have someone cut them for you. You will glue together three layers, paint them, then add a raffia bow around the top. Use a circle sponge to make cut polka dot patterns.
If you wanted to can create them in different sizes to sell as a set. They are relatively easy to make and customers at craft shows will love them.
If you have an eye for design when it comes to wreathing, this project will come together in no time! All you do is add some fall-colored leaves and pumpkins to a premade grapevine wreath. Everything is attached with hot glue or floral wire and it's ready to sell!
You could also make these Christmas-themed and add other embellishments. Be sure to price this craft appropriately, so artificial flowers and pumpkins can be expensive if you don't find them on sale or buy in bulk.
You can create these vases from any faux pumpkin. For the flower arrangement, use your imagination because there is no right or wrong way!
These are stunning once they are finished and require minimal supplies outside of the artificial flowers.
This beautiful wreath can literally be made by anyone and looks full and elegant! All you need to do is glue the artificial hydrangeas onto a grapevine wreath.
Then attach a bow so it can hang. You could crank these out so fast and easily sell them for $30-$40 plus!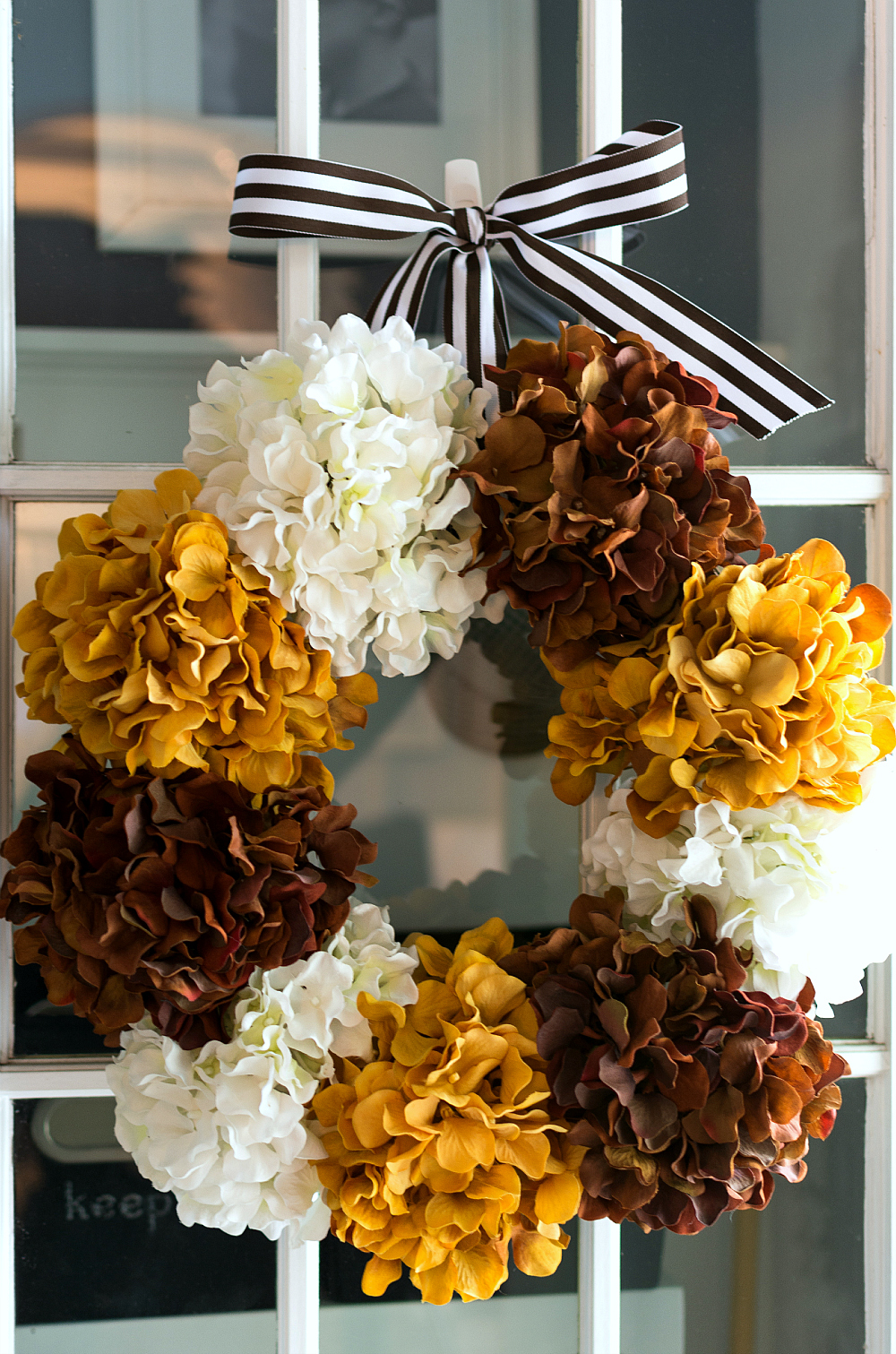 Recycle your old sweaters or buy some cheap ones at the thrift shop to make these decorative pumpkins! Use different patterns and textures to really switch things up.
They don't take long to make and the instruction are really simple to follow.
PSL lovers will definitely want to snag these candles. The process is really easy and basically, they get a two-for-one gift because the mug can be used once the candle has completely burned.
The cooling time for the wax is eight hours, but other than that, making them does not take long.
Doormats are super easy to make and sell! The supplies are very cheap and if you own a Cricut machine you have access to an endless amount of designs.
This is actually one of the easiest crafts to sell year-round, especially with trendy sayings.
When it comes to selling crafts this fall in your Etsy shop or at local craft fairs and festivals, this list will sure keep you busy. Remember, you will sell more if you can stand out from other crafters.
While cups, mugs, and decals are great sellers and easy to make, many craft booths are selling the same thing!
MORE CRAFTS TO SELL:
25 Christmas Crafts to Make and Sell {that are easy!}
27 DIY Easter Crafts to Make and Sell {that are easy!}
20 St. Patrick's Day Crafts to Make and Sell {for quick cash!}
Easy DIY Valentine's Day Crafts To Make and Sell {gift ideas to sell or keep!}
FALL CRAFTS TO MAKE AND SELL