Feeding a picky eater at home can be a task in itself, but what about school lunch? Most picky eaters won't eat what is served so you are left packing a lunchbox with the same ole thing until they won't eat it anymore.
This post contains affiliate links. Please see our disclosure for more details.
That's why I created this list of school lunches for picky eaters so you don't have to wear out the same lunches all year! They are easy to make and picky eaters may actually find new foods they love!
Uncrustables can be super expensive when buying them at the grocery store, so why not make your own!
You know exactly what's in them, so no artificial ingredients, and even the kids may enjoy making them. Experiment with different shapes and flavors of jelly for a new fun lunch idea!
Almost every kid loves pizza but you don't always have leftover takeout in the fridge. Let them help you make pizza muffins using canned biscuits, pasta sauce, cheese, and pepperoni! Plus these don't take up much room in their lunchbox so there's space to add fruit and their other favorite snacks.
Similar to the regular hotdog, except the bun is wrapped in a soft pretzel. Serve with their favorite dipping sauce like ketchup, mustard, or even ranch!
These are full size but you could also make them into minis.
Spread a little mustard and mayo on a Pillsbury crescent roll. Layer on the ham and cheese, bake, and cut. So simple and easy!
If your picky eater likes a different lunchmeat just replace the ham.
A regular taco would be super messy to send in a lunch box, so these hand pies are perfect! Load on their favorite taco toppings then place another piece of dough on top.
Bake for 15 minutes and they are ready to eat. You can freeze a batch of these ahead of time to make packing lunches easier.
Serving food in different ways is how you introduce a picky eater to new things! Make a PB & J on a wrap, then slice into pinwheels. Alternate their favorite fruit and cheese onto a skewer and you have an easy school lunch idea.
If you don't want to skewer them, just divide them into a bento box or separate containers.
This recipe is healthy and has some added protein from the peanut butter. While it's such a fun snack, it's also great for kids who aren't big meat fans.
Smear peanut butter onto a rice cake and make the owl face out of sliced fruit and Cheerios.
Depending on what your picky eater likes, you make a ton of different versions when it comes to quesadillas.
All you need is flour tortillas, cheese, and whatever protein you would like in it.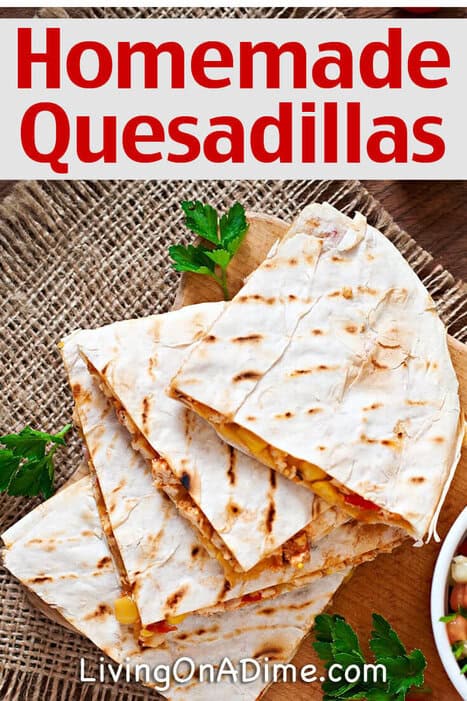 These mini muffins are super easy to make, budget-friendly, and yield 32 muffins at a time! You can easily freeze some for later if needed.
Pack their favorite sauce and let them dig in at lunchtime!
Sandwiches don't have to be boring anymore! Swap the regular bread for slider buns for a whole new lunch!
Serve with a veggie, their favorite fruit, and a crunchy snack like pretzels or crackers for a simple lunchbox that your picky eater will love.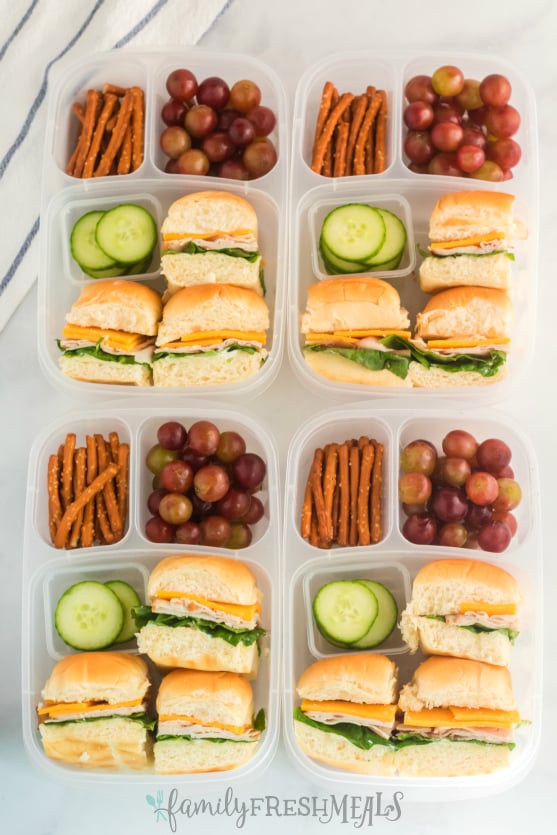 Yep! Breakfast can be served as lunch! Fry up some sausage meatballs then dip them into your pancake batter. Fry for a couple of minutes and they are ready!
You can freeze them once they cool to be ready for another week ahead of time.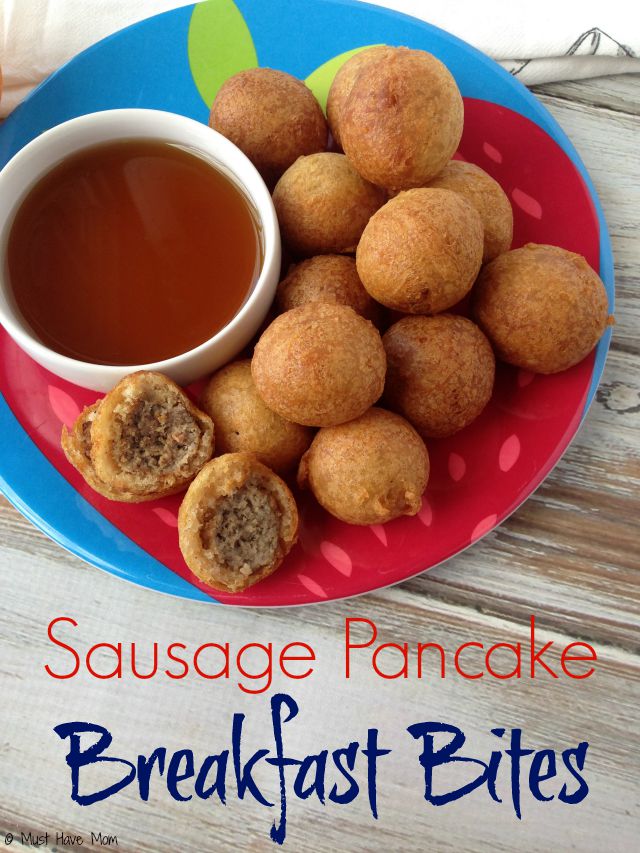 If the kids love breakfast and chicken nuggets, this is the best of both worlds!
To make things easier toast mini frozen waffles, then add the chicken nuggets.
Skip the Totinos pizza rolls and make them yourself! Pizza roll-ups only require 5 simple ingredients and are ready in just a couple of minutes!
This is a great idea to switch things up for your little pizza lover.
These muffins are packed with fruits and hidden veggies.
Kids won't even be able to tell but they will still get the nutrition they need!
If your little one likes Spaghettios from the can but you would rather them not eat that constantly, make a healthier version instead. Made with whole ingredients and hidden veggies!
These are great to make in a thermos so they are still warm until lunch.
This is such a simple pasta salad recipe that most kids will love! For nutrition use a plant-based protein option like Banza.
It's also great because it's best served cold but still has the famous pizza flavor.
While we love making these as a game-day snack, they are just as delicious in a school lunch!
If needed you can swap the cheese or meat for their favorite.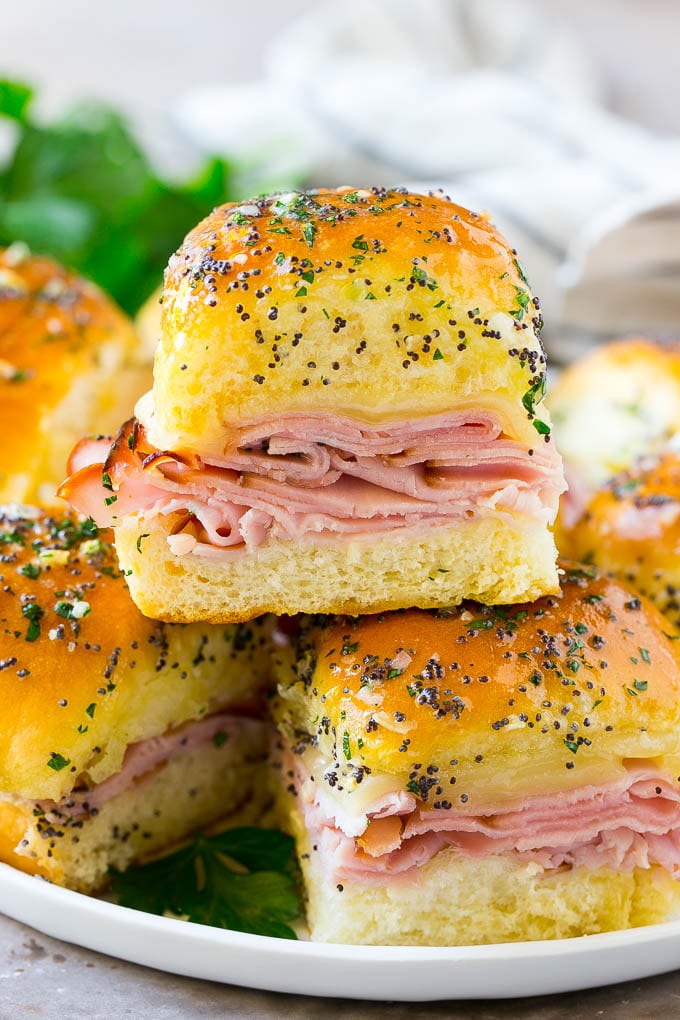 Turkey ranch wraps only take a few minutes to make and use dry ranch seasoning, cream cheese, cucumbers, and turkey wrapped in a tortilla.
To make pinwheels, simply slice them once you have them rolled.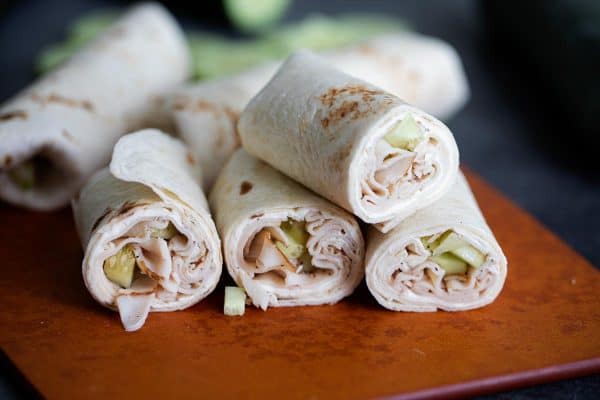 This classic family favorite can now be a lunchbox addition! Add the sloppy joe mixture onto a rectangle of refrigerated pizza dough, top with a cheese stick, then roll!
Brush the outsides with a little butter and bake. Pack the night before for the next school day!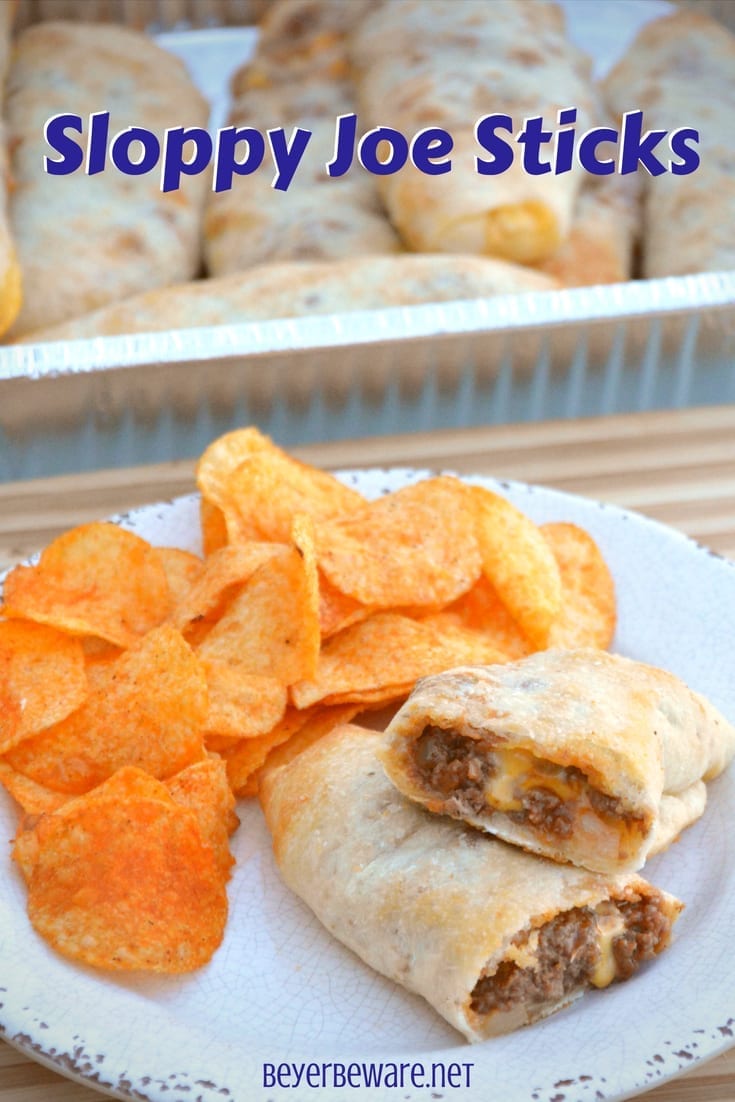 I'm not even a picky eater and all of these school lunch ideas are sounding pretty appetizing right now! Before sending these lunches, try a few out on the weekend just to be sure the kids like them. Most are easy enough that they can even pitch in and help!
EASY SCHOOL LUNCHES FOR REALLY PICKY EATERS