STOCKING FILLERS FOR BABIES
Sometimes it's hard to know what is best to put in baby's stocking. They're not old enough to play much yet but they are SO interested in everything!
This post contains affiliate links. Please see our disclosure for more details.
They may not totally understand stocking stuffers but my goodness is it a joy to watch them experience new things.
For all three of my kids, one of my favorite parts of Christmas is watching them reach into their stockings- whether that was as a 1 year old or 7 year old 🙂
So, if you're asking yourself "What can I put inside a baby's stocking for Christmas?" this list has got you covered!
These are the best stocking stuffers for babies:
Cookie Teether
This adorable cookie teether is made from super soft food grade silicone. It was also designed with babies hands in mind- it's grippy and hard to drop!
Cozy Booties
So soft, so warm, so cozy. You really can't go wrong with these machine washable fleece booties.
They come in 14 different colors and and fasten with an easy velcro hook and loop closure.
Munchkin Float and Play Bubbles
These cute bath bubbles have ratings that speak for themselves- over 5,000 parents agree- "super cute and fun to play with!"
Baby Einstein Take Along Tunes Musical Toy
My baby used this musical toy starting at one and still grabs it to carry around (she's almost 3 now.) It plays classical music and lights up.
The handle is perfect for pudgy baby hands to grab on to and my favorite part- volume control.
Fisher-Price Rattle 'n Rock Maracas
Avoid the dreaded rattle whack to the head with these soft pom pom maracas. They're colorful and baby can actually see the beads that make the rattling sounds because of clear windows.
Woodland Animal Crinkle Cube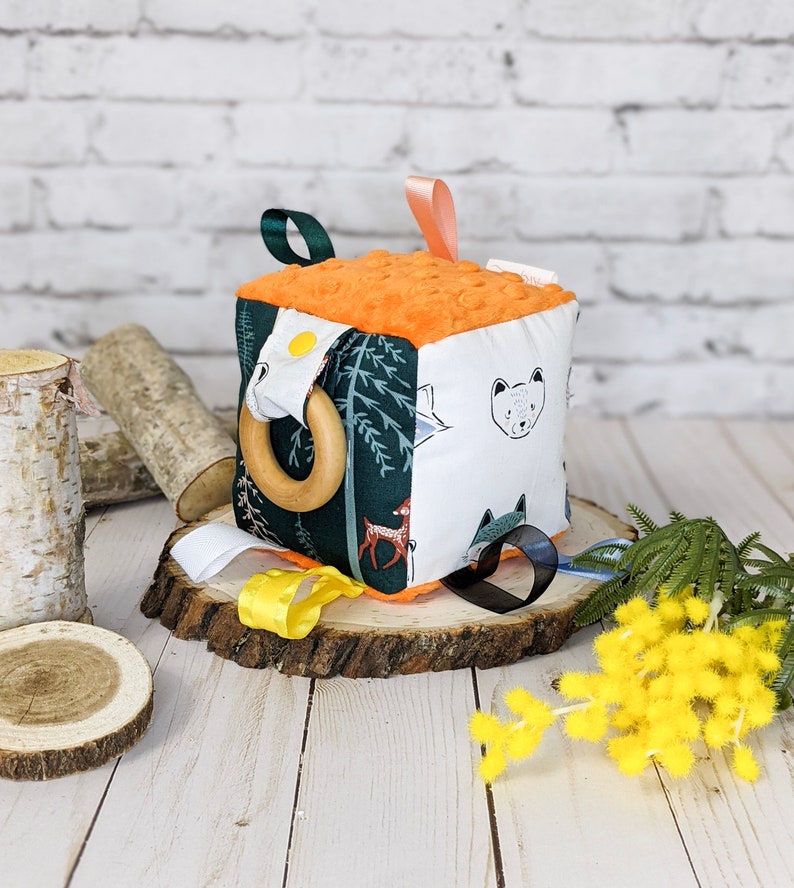 Crinkle toys are perfect for a baby- they make fun sounds, are soft and safe and stimulate baby's senses.
This one is handmade on Etsy.
Sophie The Giraffe
Sophie the Giraffe has been a beloved toy for over 55 years. Not only is she iconic, she is made from 100% natural rubber from the Hevea tree.
Personalized Lovey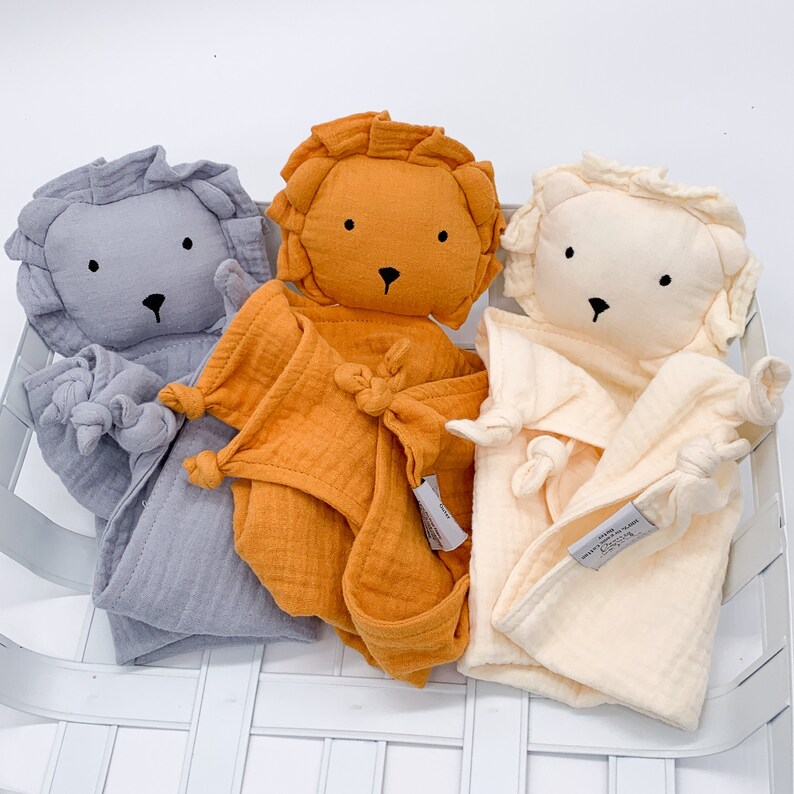 This is a gift that will grow with baby for years. It's made of soft organic cotton and muslin which makes it perfect for snuggling. Add a really nice personal touch with the option for adding baby's name.
Wooden Montessori Baby Rattle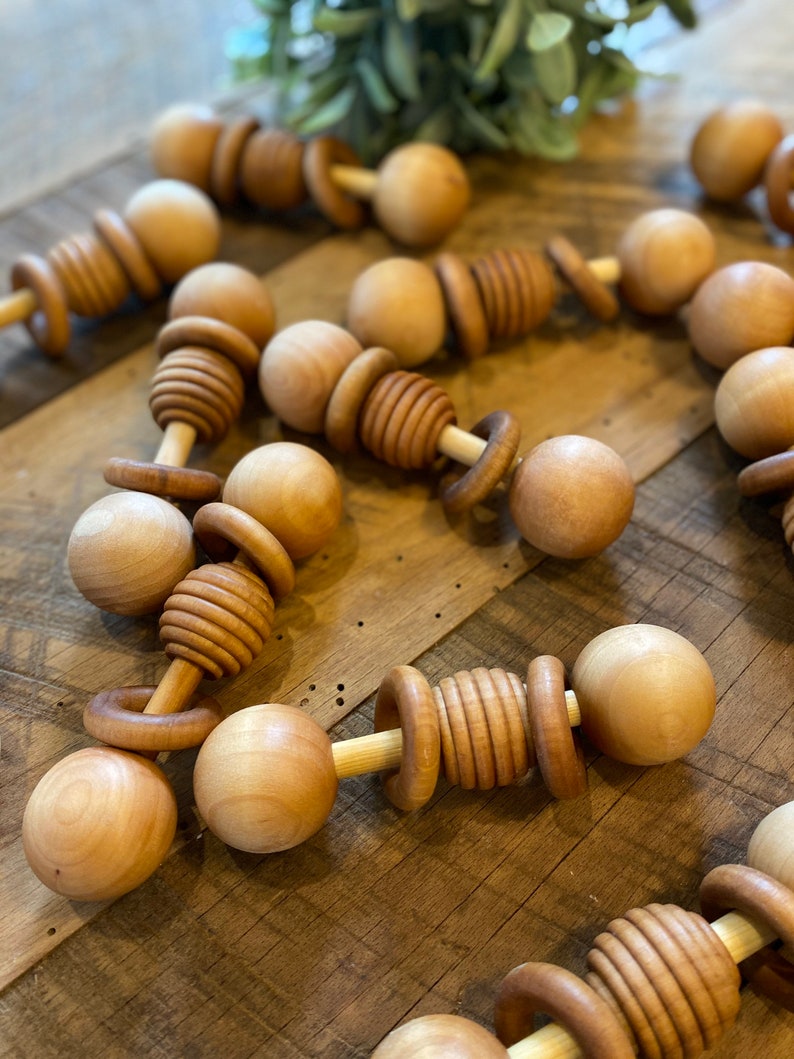 These wooden rattle rings are made from natural wood and make a lovely unisex gift that any baby would love. They're perfect for little hands and make a satisfying clinking sound.
Cactus Teething Toy
This soft silicone teether has an extra bonus- brustles to promote early teeth brushing! There is also a hole at the bottom so you can easily attach it to a clip for the stroller, car seat, etc.
Wooden Stacking Bears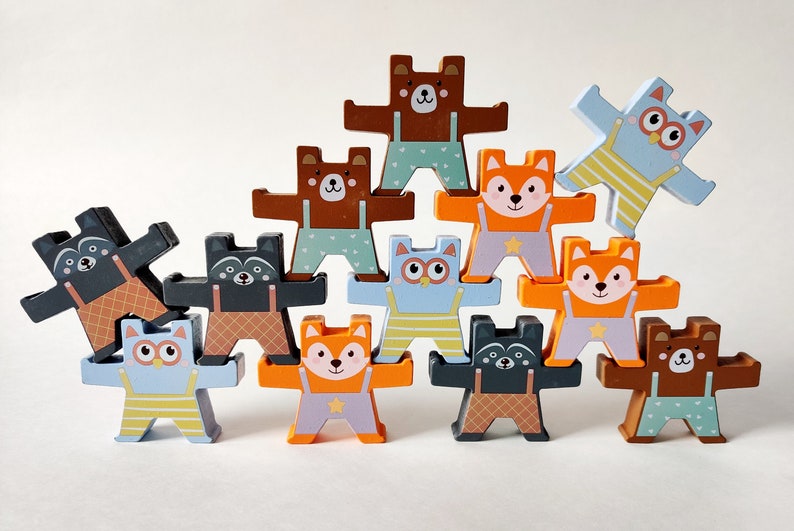 Even though a 6 month old may not be able to stack these wooden bears, they will still be able to play with them and start to make connections as they grow up.
These stacking bears are based on Montessori and Waldorf education systems.
Wooden Wobble Ring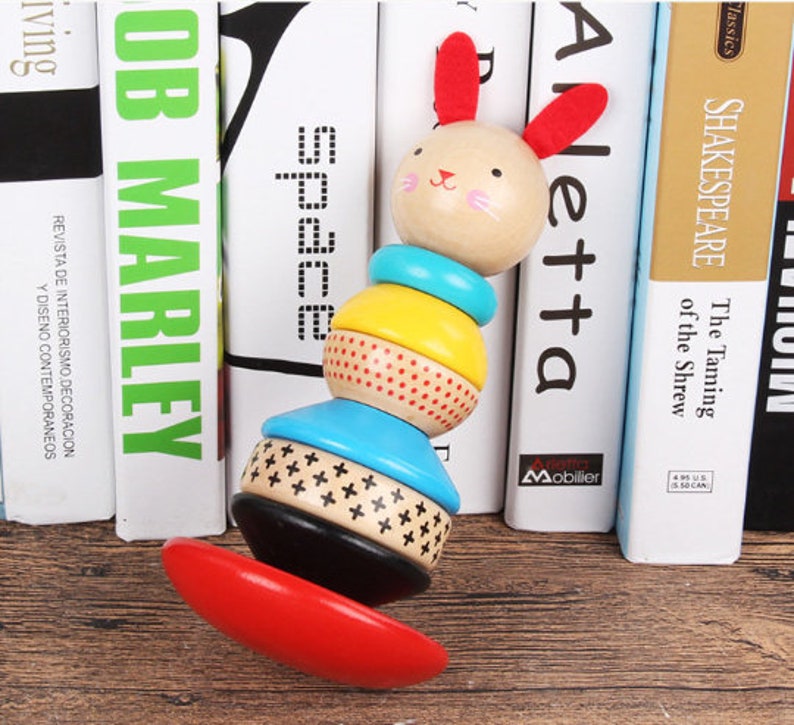 This wooden wobble ring is Montessori inspired and beautifully designed to increase baby's ability to focus and improve hand/eye coordination.
The rainbow colors and contrasting patterns will capture baby's attention and keep it!
Stocking Stuffer Ideas for 1 Year Old
One year olds are busy. Oh, so busy. And learning so many things every day!
The beauty of a one year old is that they are impressed by a lot. So you don't need to bend over backwards to find a winner.
What are some good stocking fillers for a 10 month to 1 year old?
Stocking Ideas for Infants
Buying stocking stuffers for infants is fun- you know they'll be thrilled with whatever comes out of the stocking 🙂
Bright color, new sounds and interesting textures are all great things to get for baby's stocking.
What are some stocking fillers for babies?
Stocking for Baby's First Christmas
If you're searching for a lovely keepsake stocking of baby's first Christmas, check out some of these options:
What do you do for baby's first Christmas?
Here are some ideas to get you started celebrating baby's very first Christmas:
More Christmas Ideas:
Stocking Stuffer Ideas for Toddlers
The Perfect Gifts For a Mom {who already has everything}
Personalized Gifts for Parents
13 Unique Gifts For The Dad Who Wants Nothing
More from The Mommyhood Club: