Cute Bunny Crafts
Celebrate Easter or spring with these adorable bunny crafts for young children (toddlers to pre-k.) If you're wondering how to make an easy bunny or how to make a cute rabbit craft- this is the list for you!
Using minimal supplies from around the house, you and your young children can have fun making these easy Easter bunny crafts meant for little hands.
This post contains affiliate links. Please see our disclosure for more details.
Fork Painted Bunny Craft
How do you make a easy bunny? With some paint and a fork! Even if cutting out the ears is a bit too much for your toddlers, they will have a blast using a fork to spread the paint out.
Supplies needed:
Plastic fork
Dark colored cardstock
Pink cardstock paper
White cardstock
Green cardstock
Scissors
School glue
Wiggly eyes
Easter stickers
Bunny Rabbit Handprint Craft
How do you make a handprint rabbit? With some paint and a tiny hand 🙂 This craft is great for small children because they will love being allowed to paint their hands.
Supplies needed:
White/pink washable paint
Hand
Construction paper
Black sharpie
Paintbrush
RELATED: 15 Easy Easter Crafts for Toddlers and Preschoolers
Easter Bunny Headband
How do you make bunny ears? It's so easy with this free tutorial! Print, cut and glue your bunny ears together.
Here's what you'll need:
Printed Easter Bunny Ears Headband Template
Ruler
Scissors
Glue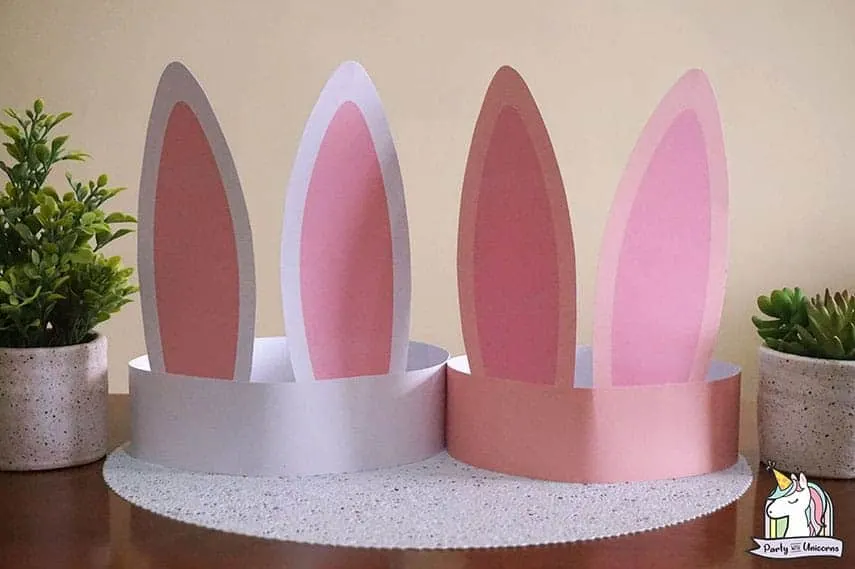 Potato Bunny Stamp
There's something about using food in crafts that is so appealing to little ones. These potato stamps are easy for small hands to hold and will end up looking so cute.
Supplies needed:
Two potatoes (one bigger than the other)
Knife
Paper
Paint
White pom pom!
Paper Plate Bunny Craft
How do you make a cute rabbit butt? With fuzzy cotton balls and pink glitter of course.
Supplies needed:
Paper plates
Elmer's glue
Pink or blue glitter
Scissors
Pencil
Cotton balls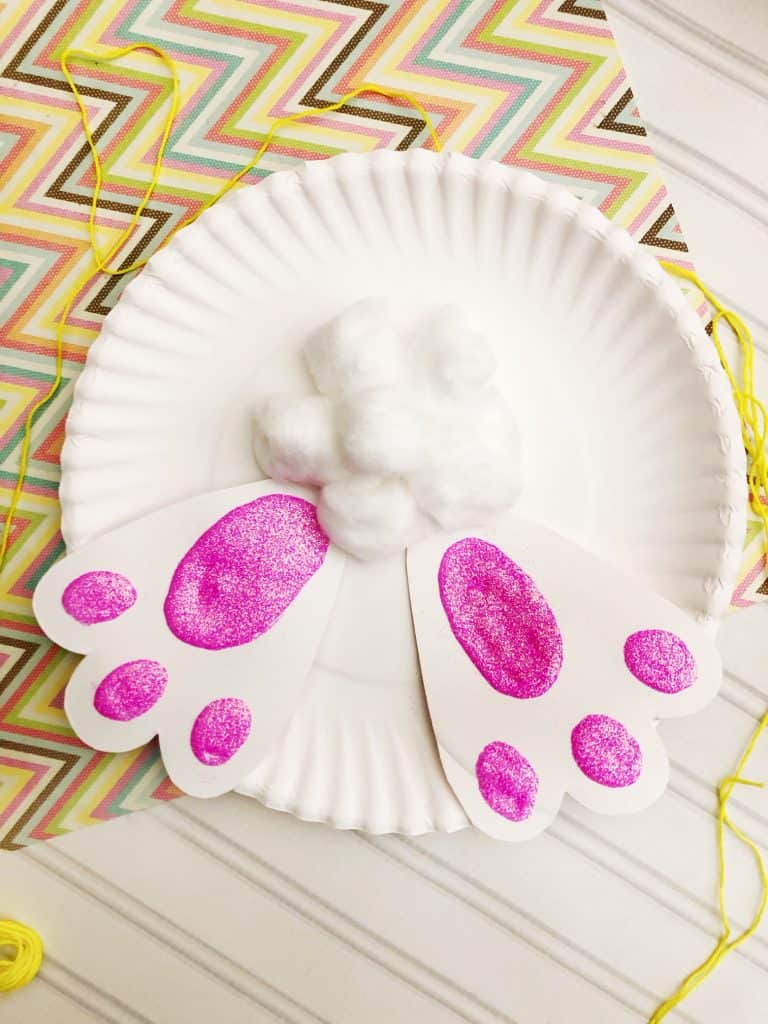 RELATED: 27 DIY Easter Crafts to Make and Sell {that are easy!}
Cotton Ball Easter Bunny
Handprint Bunny Craft
Brussel Sprouts Stamped Bunny Craft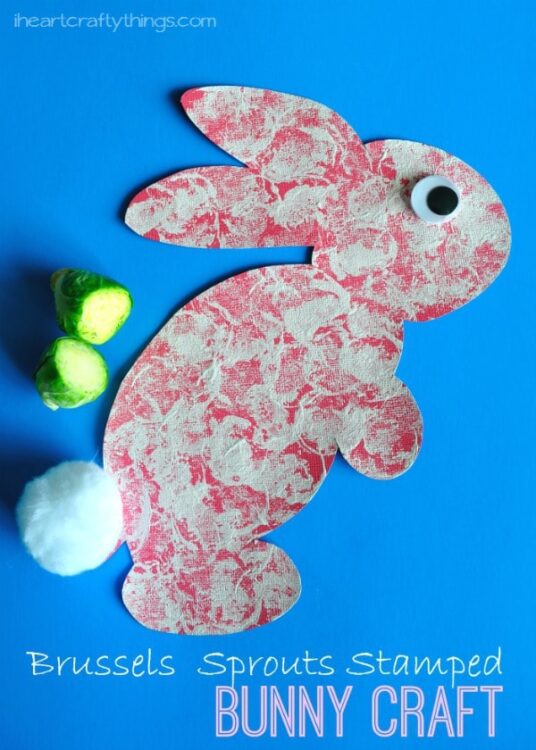 Paper Plate Bunny Craft
B Is For Bunny
Chalk Pastel Bunny Art
Bunny Footprint Art
Bunny Handprint Craft
Life Size Bunny Friends
Cardboard Tube Bunny Craft
Paper Plate Easter Bunny Purse
Bunny Crafts for Toddlers and Preschoolers