There are a lot of reasons you might want to get your boyfriend a homemade gift.
You might want something really personal, that shows how much you care.
Maybe he got you a homemade Christmas gift and you want to return the sentiment.
Or maybe you're on a budget, and want to tell him how much you care for him even if you can't stretch to a flashy, expensive gadget or night out.
But once you've established you want to do something homemade, there's still the big question – what can I gift my boyfriend that's DIY that he'll actually want?
Don't worry – here are some great ideas for homemade gifts that he's sure to love.
This post contains affiliate links. Please see our disclosure for more details.
What homemade gifts do guys like?
There's no easy answer to this question because – get this – guys are all individual! They aren't all beer-drinking, sport-obsessed stereotypes. But you will have a good idea of how sentimental your boyfriend is, or the kind of things he likes. This list has a good mix of gifts, so you're sure to get a few good ideas of things he might like, even if you just use these as inspiration for your own idea.
The best DIY gifts for your boyfriend
'Where we met' Photo Frame
There's a lot of different thing you can do with a photo frame as a gift. You might want to print off a favorite photo, or you could write a list of things your boyfriend does that you love, and gift it to him as a reminder of how appreciated his is.
One great option that's really quick and simple, but quite unique, is to use Google Maps (or Apple Maps, or whichever map tool you prefer) and take a screenshot of the place you met, or maybe some other location that's important to your story.
Screenshot that section of the map, print it out, and then place a small heart sticker on the exact location before you frame the whole thing.
You can have some fun deciding how to be creative with this – even down to whether you use map view or satellite view, depending on the style of image you want to create. Your boyfriend will love having a reminder of the place where he met you, and it's a nice stylish accessory for his desk at work that isn't too soppy, and is super-simple to make.
Want to cheat? You could buy one made by someone else instead, though it's less fun.
Date Jar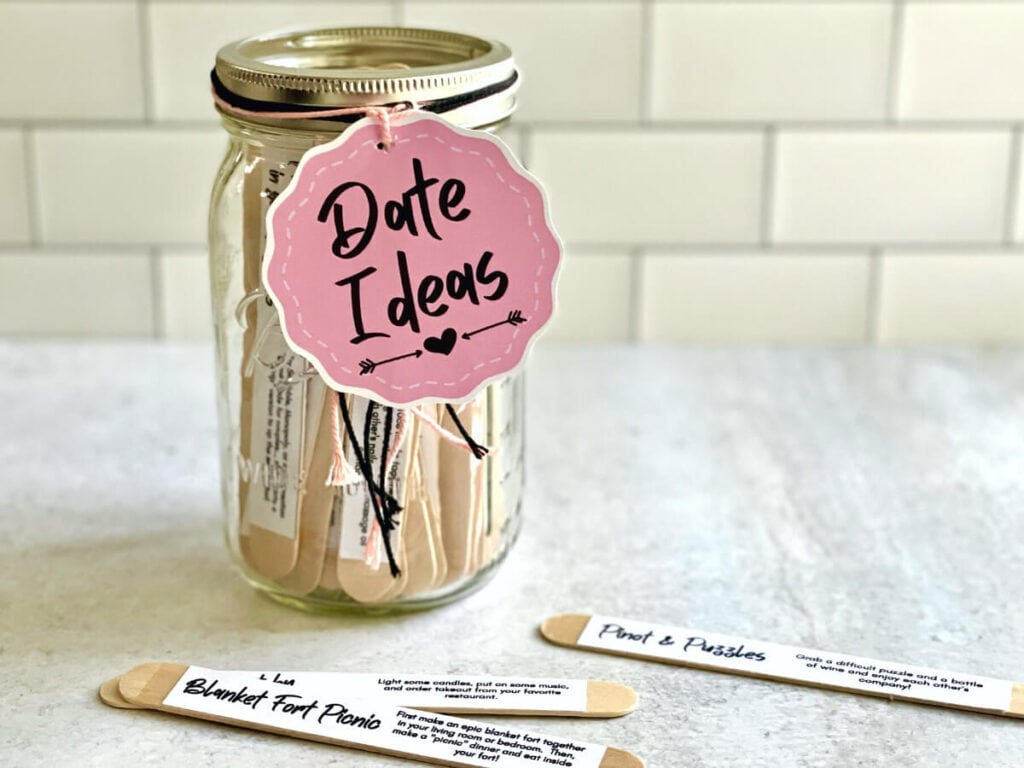 A classic idea but that's because it just works. Find a nice rustic jar and will it with different date ideas that you know he'll love. Then, when you gift the jar to him, you can set a schedule for how often he can pull a date from the jar.
There are some nice options here for how you decide to fill the jar. The simplest option is to write out the dates on pieces of paper and fold them up, but why not get creative?
Painted popsicle sticks are a lot more attractive. If your boyfriend is a sports fan, then why not try painting the sticks in his team's colors?
Or, fill the jar with colored candy, like M&Ms or similar. Then he can blindly reach for a candy and whatever color he pulls out could be the theme of the date night. Red could mean a takeout from his favorite place, or maybe blue means you'll pay for a night at the movies.
And speaking of movie nights…
Movie Night Hamper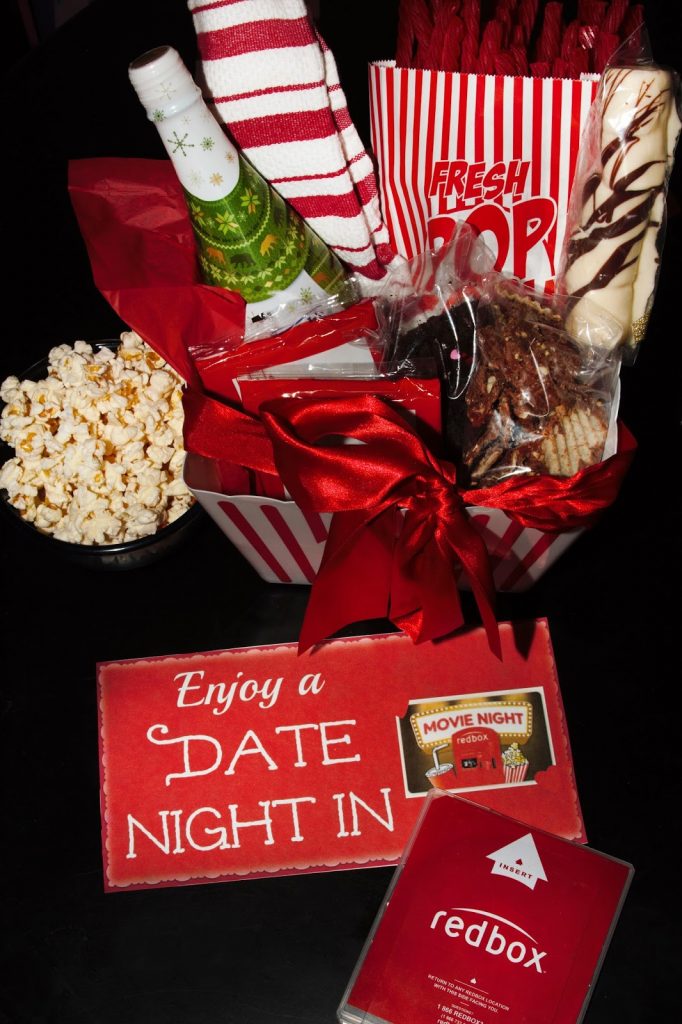 There's a lot of fun you can have creating a movie night hamper, and you can tailor it to any budget. If you don't have a lot of money, all you need is an existing basket or storage tub filled with a couple of cheap snacks, and you can put the remote in to give him control and let him choose what you watch.
If you've got a little more you can spend, then choosing an attractive basket is a good place to start. Then, throw in a few more of his favorite snacks and treats, and maybe even a new blanket. Guys like to get comfy just as much as girls do. And you could handmake a voucher to let him choose a rental movie if you're bored of the same old streaming choices.
Favorite Color Pack
Not every guy has a favorite color, but if they do, then you can show that you've paid attention by creating a gift basket where every product is themed to that color.
It's cute, kinda quirky, but you've got a lot of space to have fun finding products that he'll appreciate and that match the color he loves.
Cheap ideas include cans of soda or beer (although be careful as the brand/flavor will usually matter more to people than the color), snacks, a new notebook and pen and maybe even a new air freshener for his car.
Got a little more in the piggy bank that you can spare for him? How about a new sweater or t-shirt, or a cologne that comes in a colored bottle.
And there are some great puns you can use for some of the main colors if you want to add a little gift card. Maybe you 'feel blue' without them, or you love them a 'red-iculous' amount? "Orange" they glad you're their girlfriend?
Curate a playlist
If you and your partner share a music streaming service then it's really simple to set up a playlist and then share it with them, and you don't need to spend any extra cash.
The most obvious playlist is one made up of songs you know he likes…but the chances are, he's already got a playlist set up with his favorites. So your next choice could be a list of songs that matter most to you both. But then, your choice might be limited, unless you're both super into your music.
A really good idea instead is to have some fun with it and find songs that maybe aren't ones he'd normally listen to, but the titles reflect on important moments in his life or your relationship together.
Wallet card
This idea is very cute and very simple, but it is super effective.
Without generalizing too much, guys often have a hard time hearing positive things about themselves, and so no matter how much you compliment your boyfriend, he might still need a reminder of how great he is every now at then.
If he has a wallet that has a clear plastic window inside, as many do, why not create a credit card-sized memento with a message from you, explaining just how amazing he is?
Then every single time he goes to make a payment, or check a receipt, he'll open his wallet and see your little note. There are few places a guy sees more of than the inside of this wallet, so it's the ideal place to give him a little pick-me-up. Especially if he's paying for something for you.
Photo collage
Just because a photo collage feels like quite a traditional DIY gift option doesn't make it a bad one. People love having something to decorate their home or desk space with, and a collage of photos could be ideal.
Now, if your relationship is relatively new, be careful about creating a collage of photos just of the two of you. You don't want to come across as too eager too soon. But a collage that includes photos with his friends, family or pets alongside photos of you is a great gift.
And if you've been together with your boyfriend for a while, then absolutely go to town on photos of the two of you together and your favorite memories.
To make it more interesting, think about how you'll arrange the collage. You don't have to stick to a flat page or a rectangular shape if you're using a frame. If they're into music, why not trace a guitar shape and then fill it with snaps? Or spell out a message in photos? The options are pretty endless.
# Things I love About You Book
As we've already said, sometimes guys just need a bit more of an obvious reminder of how much they're cared for, and how awesome they are. A scrapbook filled with memories, photos and notes that's themed around the different things you love about them is ideal.
Try to pick a number that has some significance. "52 things I love about you" is good because it means he has a new page to turn to every week of the year. Or maybe you've been together for four years and want to do 48 things – one for each month.
If you can stretch to 365 things then that'd be amazing but a) that's a lot of creative energy you need to make the book, and b) no matter how amazing your partner is, 365 is a lot of things to think of.
If you're struggling to get to 52, then good numbers you could choose include the number of days in his birthday month, or his lucky number if he has one, or his age.
Here are 150 ideas for you!
Sharpie a Mug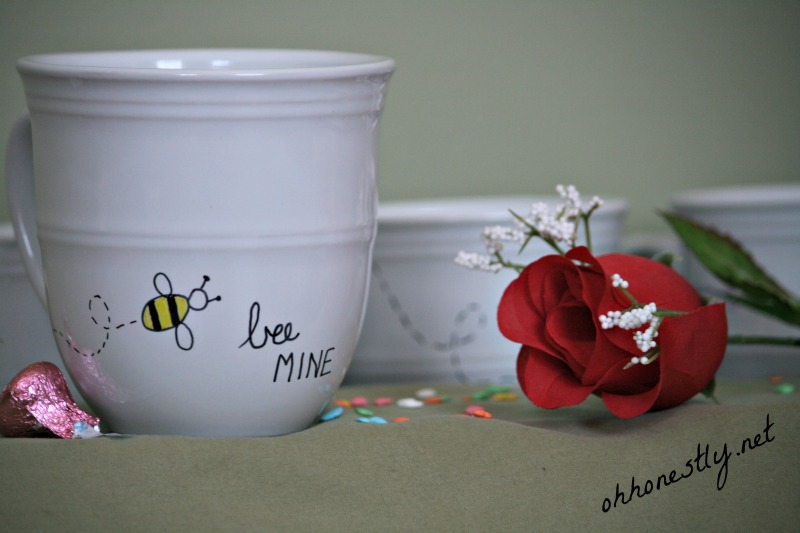 Men who love their coffee (or their cocoa) will never grow tired of a good mug. Personalize your own at home with a plain white ceramic mug and a Sharpie. This lets you put a really unique message onto his mug, and he'll think of you every time he enjoys a freshly brewed sip.
It's not as simple as drawing onto the mug though. Ceramic's porous and so if you just draw onto it with a regular Sharpie it'll soon fade and wash off.
Instead, you need to start with an oil-based Sharpie. They're pretty easy to find if you look online.
Then, once you've drawn your design onto the mug, place it into a cold oven and then turn it on at a temperature of 250 degrees Fahrenheit, and leave it in there for two hours. When you switch the oven off, leave the mug in there to cool slowly.
This should bake the design into the mug. Some people think it's better to bake it at a hotter temperature, but this can fade colors. 250 degrees seems to be sufficient, and it should be fine to wash for a while yet too.
DIY Beard Oil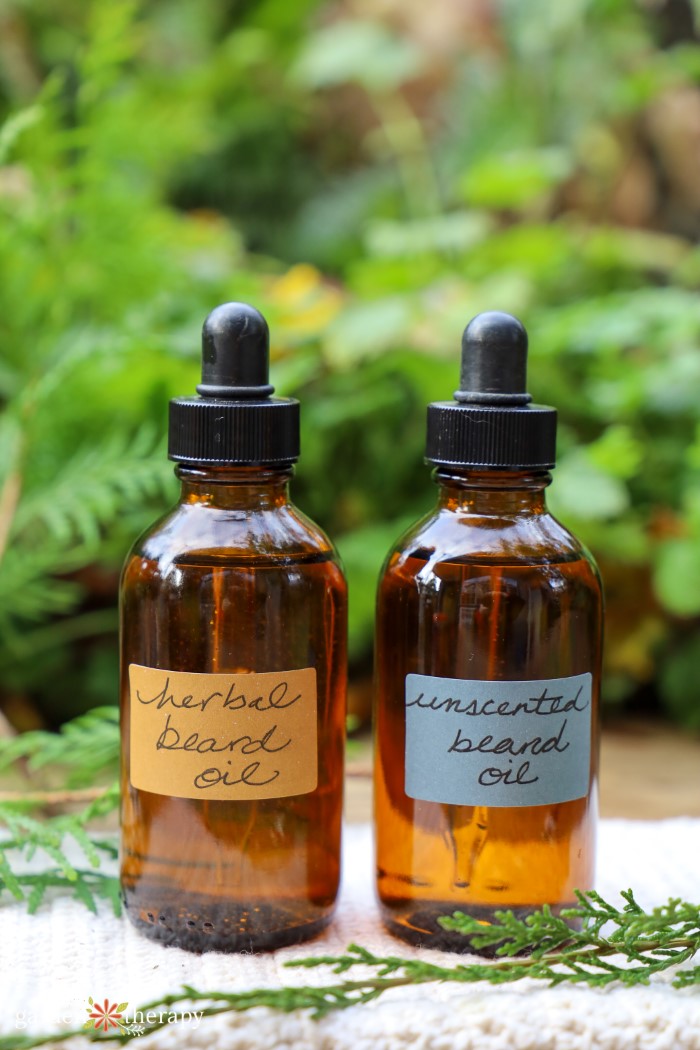 If your boyfriend is the rough and rugged type who likes to maintain a good quality beard, then a lovely gift would be to make your own beard oil. It's relatively easy, since a beard oil is essentially just a blend of existing scented oils, but you need to pay upfront to have the oils to choose from.
However, if you do fork out for a selection of oils, you can then experiment and find the ideal blend that smells really nice. It's good to balance deeper scents that are wood based with smaller amounts of fruity or nutty aromas. Don't go overboard with the fruits or it'll be too overpowering.
The benefit of making your boyfriend his own beard oil is that it's something he'll use regularly, you'll have the stock to make more in future, and it makes him less scratchy when you're cuddling up, so it's a win for you as well.
Book Safe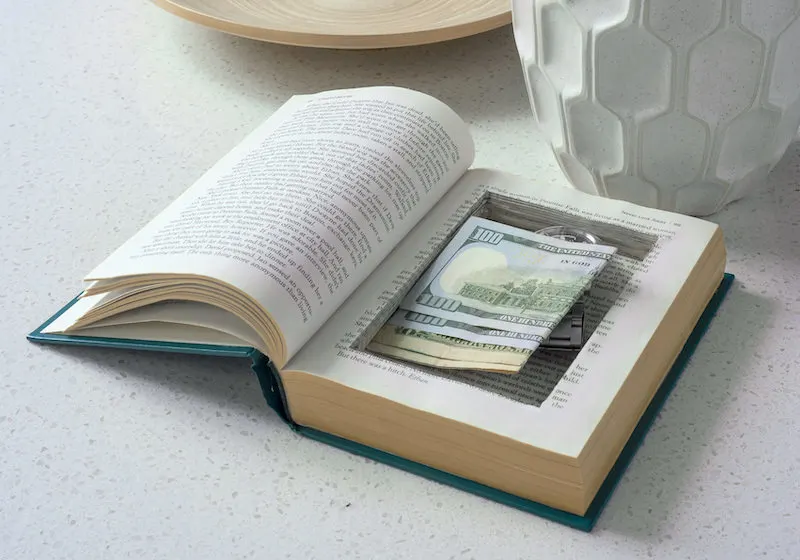 A homemade book safe is something that just has this weird appeal to guys who love gadgets or nifty clever ideas. It's so simple, but there's just something neat about a book with a hidden compartment that'll make them feel like some kind of spy.
Start by finding an old leather-bound book. If you can, buy a copy of a book you know they love. It needs to be quite thick for this to work.
Once you've got the book, use a sharp craft knife to cut a rectangle shape from most of the pages. Leave a few pages at the front untouched. Once you've (carefully) cut the shape out, leaving a recess, use a glue and water mix to seal the pages in place. Use one part school/craft/white glue with two parts water, and brush it around the inside of the recess and on the outside of the book (on those pages only).
This will dry clear, and will seal those pages shut. You then have a really cool book to gift to them with a sneaky hidden inside, which you could also fill yourself in advance with a couple of small extra gifts.
Customize a Bought Gift
If you're not the kind of person who likes making something yourself, but you want to put more effort into what you do gift to your boyfriend, there's no harm in just adding small touches to the gifts you do give them.
A great idea is to buy them a pair of sneakers and customize the inside lid of the box (providing your boyfriend isn't a serious sneaker collector who values the box as much as the shoe). You could do the same with a watch box, or if you're buying a bottle of wine you could write a message and wrap it around the bottle, replacing the label (and acting as another layer of gift wrap, in a way).

Hopefully a few of these ideas sound like something your boyfriend would appreciate, or they've at least inspired you to think about some more ideas. And remember that even if the gift itself isn't quite perfect, the effort you've gone to should be really well received, and just by trying something homemade you should definitely put a smile on his face.
Romantic Homemade Gift Ideas for Your Boyfriend