Father's day will be here soon and kids love making homemade cards to show their Dad just how awesome they think they are. Here are some printable Father's Day crafts and cards for kids of all ages to use and show their love!
Enjoy our list of the Best Printable Father's Day Craft Ideas for Toddlers!
This post contains affiliate links. Please see our disclosure for more details.
If Dad likes pizza then we have the perfect printable Father's day craft for your kids. You only need some paper, a red foam sheet, and googly eyes to make this adorable card.
Looking for a gift that your older kids can make for dad that he can keep on his desk at work or his dresser at home? Then check out these "my dad rocks" paperweights. All you need are some permanent markers, rocks, and Washi tape, and then let their creativity do the rest!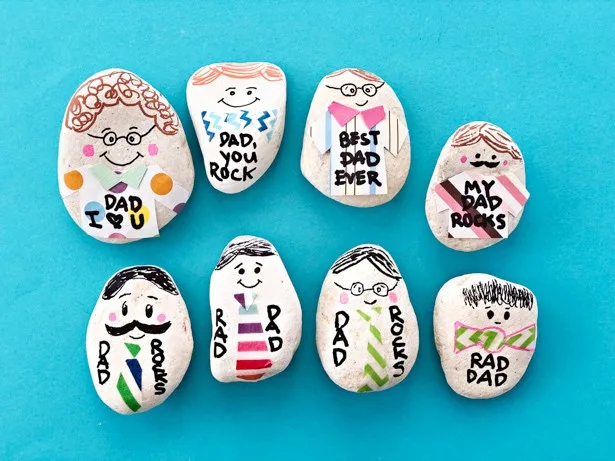 Is Dad a jokester always looking for a way to make the kids laugh? Then you need this Father's day Dad libs printable! Fun for the kids to fill out, and even funnier for Dad to read out loud on Father's day!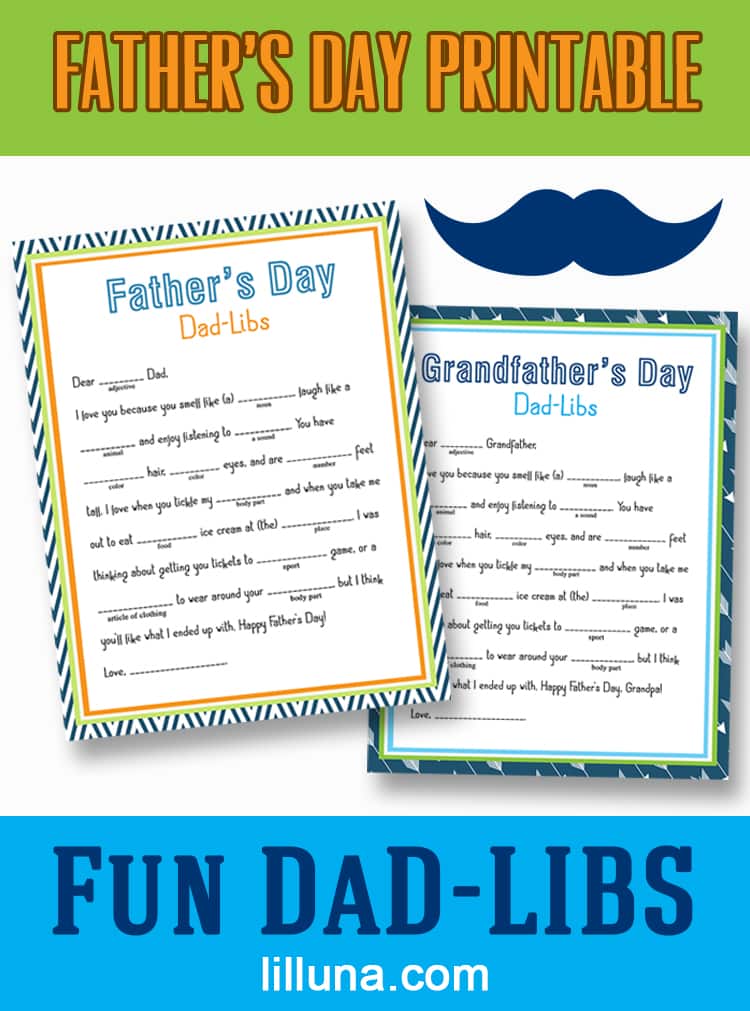 All you need for this cute Father's day craft is some cardstock, markers, the printable template, and Dad's favorite candy bar! Your kids will love coloring and putting together this super dad craft!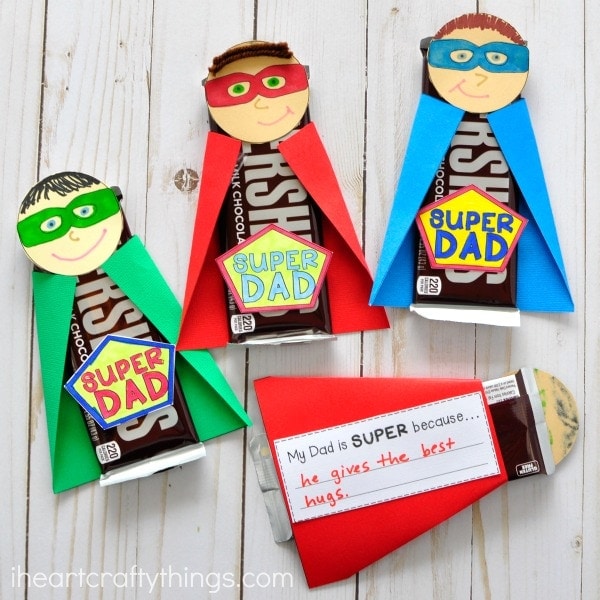 This best dad coloring sheet is a cute and easy project that you can print and have your kids color and fill out (or help them fill out) and give it to their dad on Father's Day. These kinds of gifts are priceless because they are so much fun to go back and read as the kids grow up.
If Dad is a golfer, why not let the kids gift him with some personalized golf balls? All you need for this simple craft are some new golf balls and some permanent markers. This craft is perfect for kids ages two and up, and dad will love his uniquely personalized golf balls.
This adorable printable Father's day toolbox is perfect for kids of all ages to show their love and appreciation for dad. All you need is the printed template and some cardstock or white paper to print it on and have the kids get to work building the perfect toolbox for dad.
These printable Daddy ties are cute and easy to make. Simply print out the ties and then have your kids fill out the rest, or help them if necessary. Dad will love reading the kid's responses about him and all of the things they love about him.
This Father's Day craft is a sweet treat for dad on Father's day and the kids while they are making them! All you need for this candy tie is some cardstock, a clear sheet protector, candy, and a hot glue gun. Kids will need a little help with the hot glue portion of this project.
If Dad likes to fish then the kids might enjoy making him this printable Father's day fish card! All you need to make this cute card is the printable fish template, card stock, some scissors, and a few markers.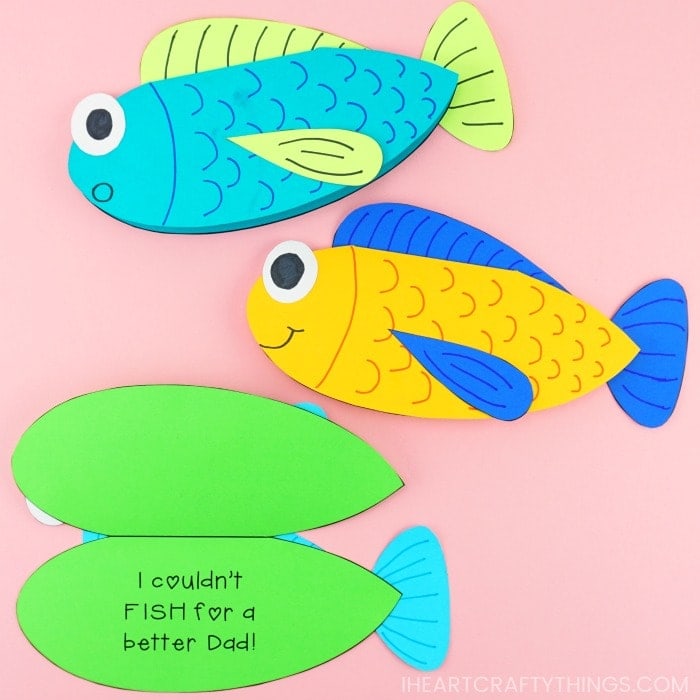 These Father's day goodie bags are easy to make and let you combine a homemade gift with some of dad's favorite treats. You can put whatever you want inside like a new tie, or bottle of cologne, or just a bunch of his favorite candy!
If you are looking for a variety of printable Father's day crafts for your kids then this is the link for you. Here you will find several different printable Father's day cards that your kids can choose from to make for Dad.
Help your kids show dad just how cool they think he is with these printable Father's day glasses! All you need is some cardstock to print the template on, some crayons or markers, and whatever your kids would like to decorate them with like pom poms, glitter, or sequins.
If dad is a musician or a music lover then your kids might enjoy making this printable guitar "Dad you Rock" card. This card is super easy to make, all you need is the template, some construction paper, and some markers.
Kids of all ages will love this painted Father's day craft. All you need is the printed Dad template, some paint, scissors, and paper. You can see here how this craft is easily customizable depending on the age of your children.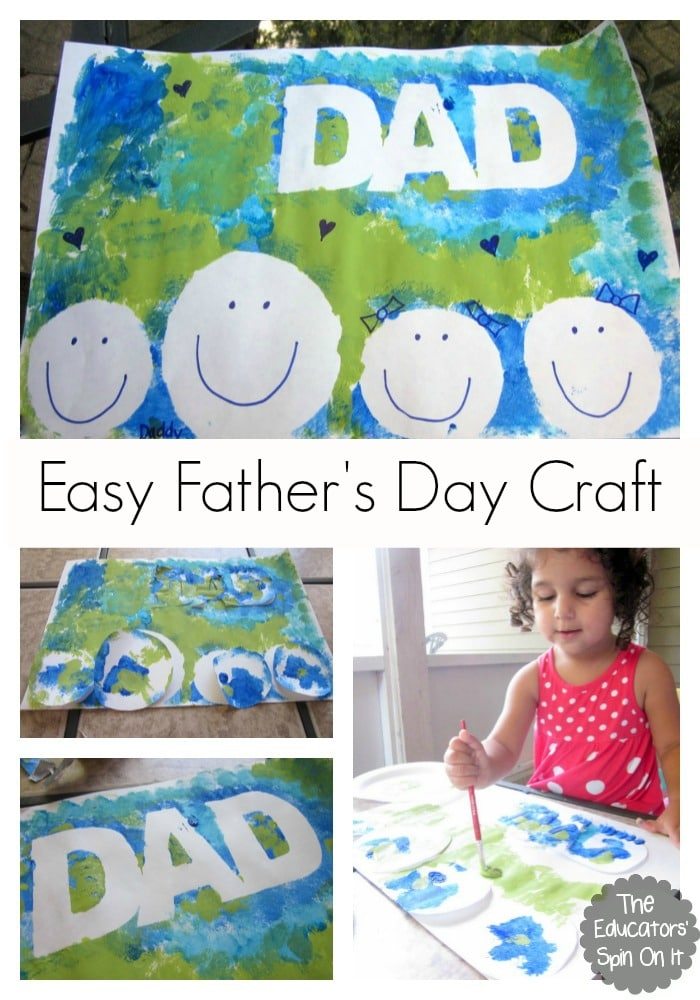 Is dad a Star Wars fan? If so, then these printable Star Wars cards might be just what you are looking for this Father's Day. Simply print them out and then have your kids write a sweet message about how awesome their dad is.
This simple gift is one that dad is sure to love. All you need is a small tin, some cardstock, and these printable tokens that you can have the kids fill out with chores they will complete, back scratches, or hugs that they will give in exchange for a token from dad.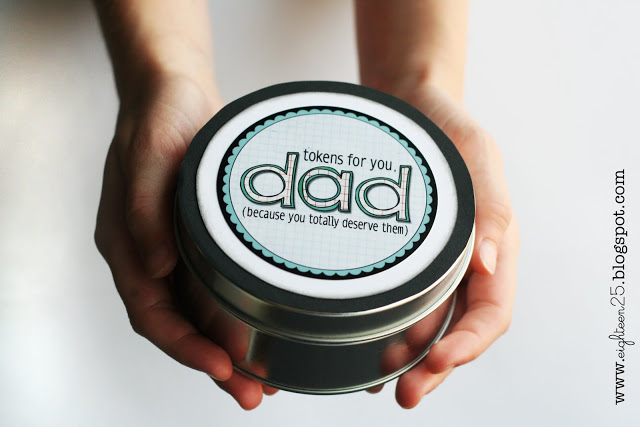 Younger kids will love this printable Father's day donut craft, but older kids can make one too. All you need is the printable template, some cardstock, a picture of each child for the center of the donut, and some crayons or markers.
If you are simply looking for a printable Father's day card for your kids to color and give to Dad then this is the place for you. All you need to do is print one of the four designs out and have your child color it for dad!
Is dad a grill master? If so, you might enjoy helping your kids make this cute Father's day grill card. All you need is the printable template, and some card stock in black, orange, red, or yellow. Dad will love this personalized card!
This printable Father's day portrait template is perfect for kids of all ages to make a portrait of dad. All you need is the printable template, some cardstock, and some crayons, paint, or markers. You could even frame their finished work to give to Dad.
Let the kids surprise dad this Father's day with a printable coupon book. You can customize the coupons or use the premade set available. Let the kids color the coupons and the outside of the coupon book and you are all set for Dad's special day!
Now you have all of the amazing printable cards and crafts that you need to make this Father's day a special one. Your kids will have a great time making these crafts and cards and dad will love their thoughtful efforts.
MORE CRAFTS AND ACTIVITIES FOR TODDLERS:
Easy Bug and Insect Crafts for Toddlers
Spooky Ghost Crafts for Toddlers
14 Easy Grandparents Day Crafts for Toddlers
15+ Simple Ice Cream Crafts for Toddlers!
14+ Butterfly Crafts for Toddlers
10 Easy and Fun Flower Crafts for Toddlers
PRINTABLE FATHER'S DAY CRAFTS FOR KIDS