Ready to introduce your mini-me to gardening but want to incorporate crafts as well? These gardening crafts for toddlers get them more involved in learning about the hobby, being outdoors, and are entertaining.
Sometimes it's hard to find age-appropriate activities that bust the boredom while embracing the different seasons. Spring is one of the best times to start brushing up on your green thumb, but what about the little ones?
Adding their creations makes the outdoor area a little more colorful while getting some fresh air. If you can't get outside, learning about gardening indoors is just as fun when you choose one from the big list below.
This is exactly what we need around here after being cooped up in the house over winter.
Enjoy our list of the Best Garden Craft Ideas for Toddlers!
This post contains affiliate links. Please see our disclosure for more details.
If you've never had the chance to create homemade stepping stones, they are so much fun. However, you will have to use concrete and the little ones will need a little help.
One thing we love about these are the different shapes you can make and it's a long-lasting memory compared to paper crafts we usually make indoors.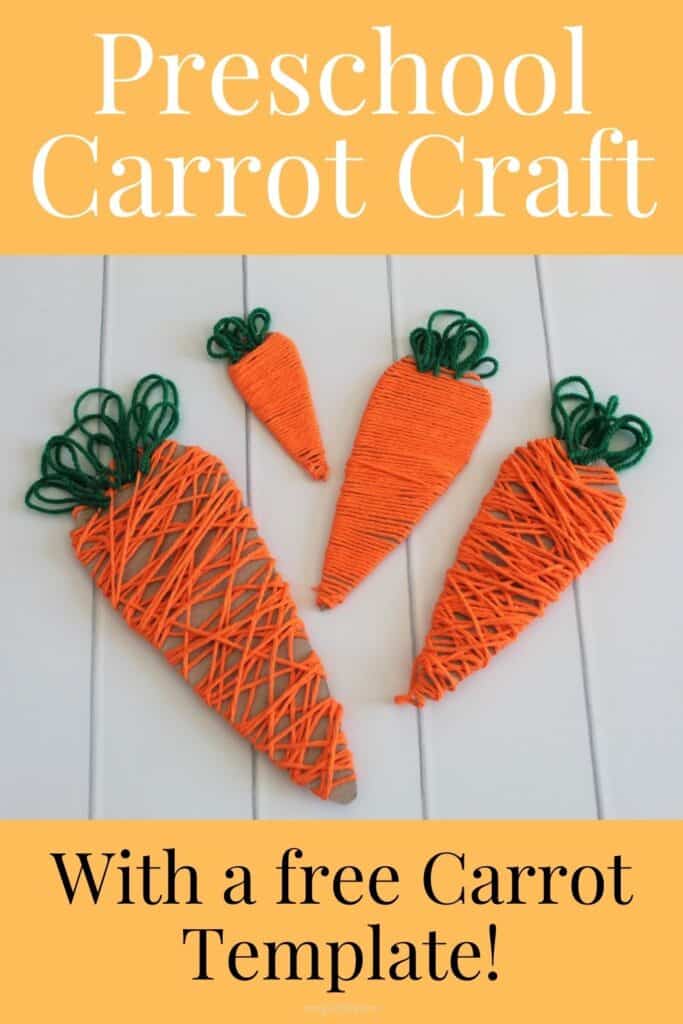 Making carrots are simple and only requires cardboard, yarn, glue, or tape. These are perfect decorations for spring, Easter, and gardening-themed homeschool projects. To make other veggies, just change the shape of the cardboard and use different colored pieces of yarn.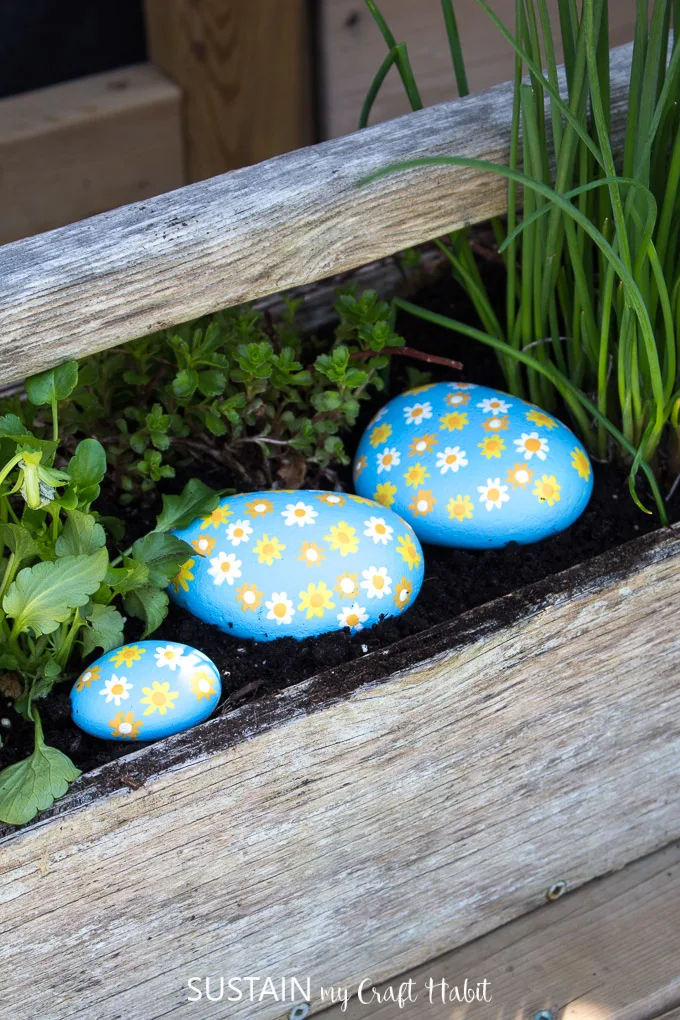 Painted rocks are super cute for indoor decoration around potted plants, or outside in the actual garden. If you do plan on placing the rocks outside just be sure to use the correct paint so the weather doesn't mess them up.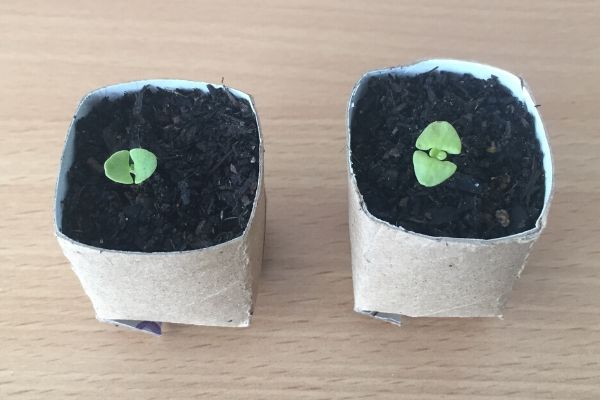 Let your little ones watch the seedlings grow all while repurposing toilet paper rolls. These are perfect for transplanting once they get a little bugger. Your toddlers will also love taking care of them and watching them grow into larger plants.
Place these finished crafts in houseplants to add some color, and of course, show off their masterpieces. To make it more fun, have the kids collect the leaves from around the garden or go on a nature walk. If you don't want to use sticks or twigs from the base, swap for thin dowel rods or popsicle sticks.
If your toddlers watch you garden, sometimes they want one of their own. Make a garden that they can play with over and over again. Add some play sand to a shoebox. Then create some flowers and veggies on sticks. You will be surprised how long this activity will keep them entertained.
There are several ideas all in one on this post. Kids love watching what they have planted grow to its fullest. They will learn how to grow strawberries, avocados, and there's even a tutorial for making their own garden apron, cute and it comes in handy!
These sunflowers are adorable, easy to make, and don't require many supplies. The little ones will love coloring these.
Make the activity more entertaining by grabbing a book about sunflowers to go along with the theme.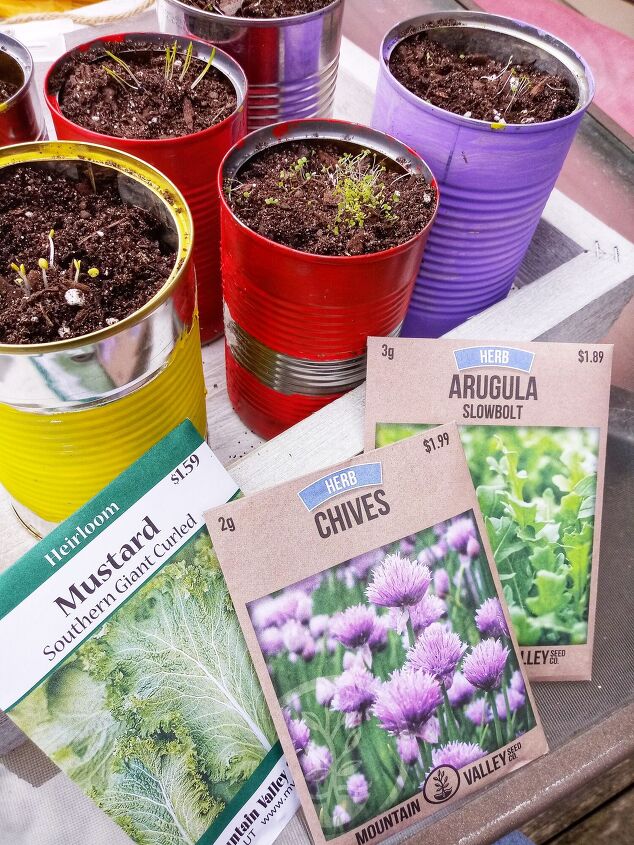 Cut the cost of store-bought herbs and let the kids grow their own herb garden. These are fantastic for small spaces and decks. During the time that the seeds are sprouting, start saving tin cans that they can paint.
If you don't want to take the time to grow the herbs, grab some small herb plants from your local nursery.
Fairy gardens are so whimsical and fun to look at once they are finished. Don't be fooled, because moms you will love these too! Only a few simple supplies are needed, plus the fairy accessories.
Take your little one shopping at the local craft store so they can pick out pieces themselves.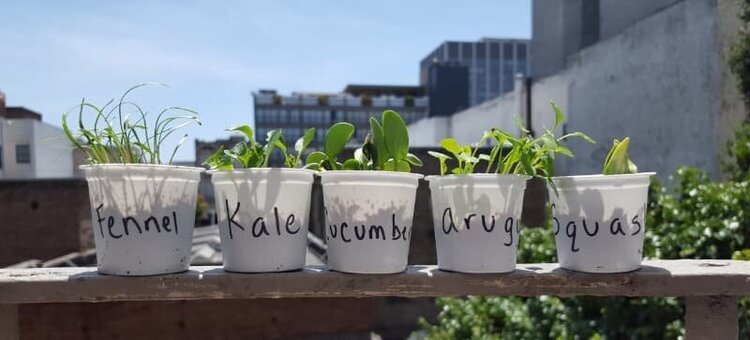 The idea of reusing coffee and tea pods is genius! If you have a Keurig coffee maker, start saving those cups. The size is great for starting seeds, and let's face it there's already a drainage hole.
Go on a scavenger hunt through the yard and flower garden to find petals and turn them into art! You make a template and have the little ones glue on the petals to make a 3D design. This activity doesn't just spark creativity, it also helps work on sensory and fine motor skills.
Let the kids DIY their sunflowers. Unlike some varieties, these are pretty low maintenance but their blooms are so impressive, and cut sunflowers in a vase bring so much joy. While they are growing, the kids can also watch the bees pollinate and birds eat the seeds.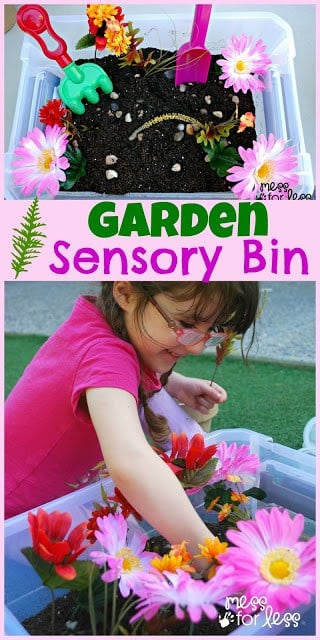 These sensory bins are so much fun to make and to watch toddlers experiment with their own garden. It's a great activity to keep them busy while you are working on your own or just want to head outside and get a little sunshine.
Paper plate gardens are a great way to bring the Spring spirit inside, especially on a rainy day. They can also be used for teaching the letter "G" if you are homeschooling or doing themed learning. There's a supply list included but you could use just about anything you have on hand. Get creative and see if your toddlers can come up with their own ideas for supplies they can add.
Gardening is such a spring staple and a great way to get kids involved. If you are growing plants and vegetables, it may also inspire them to try new things. For the ones who love the outdoors, you won't have to do any convincing. As for the toddlers who don't enjoy getting dirty, there are more than enough garden activities for them as well.
MORE CRAFTS AND ACTIVITIES FOR TODDLERS:
Easy Bug and Insect Crafts for Toddlers
15+ Simple Ice Cream Crafts for Toddlers!
14+ Butterfly Crafts for Toddlers
15+ Easy St. Patrick's Day Crafts for Toddlers and Preschoolers
15+ Printable St. Patrick's Day Crafts for Kids {you can print for free!}
10 Easy and Fun Flower Crafts for Toddlers
20 Cute Easter Crafts for Kids
15+ Adorable Bunny Crafts for Toddlers and Preschoolers {super cute!}
GARDEN CRAFTS FOR TODDLERS